I was happy to review
Happy Kids Songs Workbook: Hands-On Activities to Build Character, Social And Emotional Skills
(Retail price $13.95, currently available for $12.56)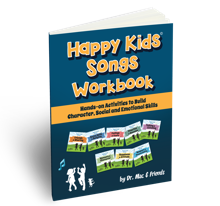 from
Happy Kids Songs
. Additionally, I received 15 songs total as music downloads from three of their eight available CD sets. The music is by Dr. Mac and Friends and are sung by children and adults. Each set is available for $4.95, or .99 per song: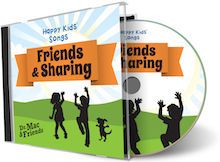 Friends and Sharing
(Set 1)
Happiness and Attitude
(Set 5)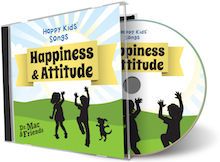 Manners and Character
(Set 6)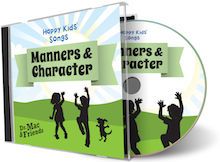 The book and CDs are geared toward children ages 3-8, but don't be surprised if children 0-9 also enjoy them. I used it with my 7-year-old daughter.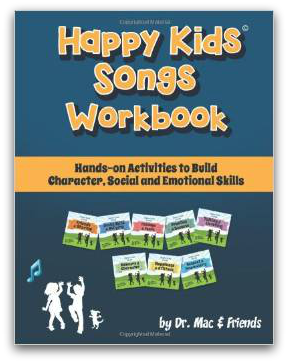 We especially enjoyed the Six Little Kids song on the Manners & Character CD, which is basically the story of the blind men and the elephant, where each describe the elephant as something different based upon his perspective.
The rest of the songs are as follows:
Friends and Sharing (Set 1)
Sailing on the Seven C's - This is a catchy tune that talks about the ingredients of friendship.
Everybody Wants to Find a Friend - This song is about reaching out to others.
Sharing Friends - This song is about including others in play time.
Happy as Happy Can Be - This song is about being happy with a friend.
Together - This song expresses how to say good bye.
Happiness and Attitude (Set 5)
Shake it Out and Dance - A song about developing an "I can" attitude as opposed to saying, "I can't".
Who Knows What's a Kudo? - Learning how to give a compliment.
I Don't Understand - Learning to understand and how to handle limitations.
Be Good To Yourself - A song about kindness and learning the steps to being happy.
Better Together - A relationship song about preferring to be with a friend than being alone.
Manners and Character (Set 6)
H-O-N-E-S-T-Y - This song expresses the value of honesty.
The Magic Word - This song is about learning manners.
Quirks - This song is about learning to appreciate differences.
The Golden Rule - This song is about consideration of others.
Six Little Kids - This song is about honoring other perspectives.
Another nice thing about the songs is that they are not all the same tempo, rhythm, genre, or style. Some of the songs have children singing them, which give them a sound off of a kids' show, but the styles are really varied. There are some that have a bluesy or jazzy feel while others are more of rap, hip hop, Broadway musical, techno or even a folksy feel.
The approximately 80-page workbook was really fun as well and has activities that corresponds to the songs to reinforce the lessons learned about character, friendship, manners, sharing, talking, and listening and more appropriate social behavior and socialization skills. The workbook covers all eight albums, including a total of 40 songs.
Find Happy Kids Songs on
Facebook
,
Twitter
@Howsyourfam and
YouTube
.
Read what other members of the Crew thought: