First of all, it's far more than I expected! I thought it was only a set of online preschool logic games - Which in and of itself already excited me. But, when I delved into the daily schedules, I discovered so much more! I was so happy to spend time one-on-one with my child for the offline activities and worksheets.
One thing that happened for me, as a parent, is that while I thought I was boosting my child's thinking skills - I was also developing an unexpected bond between parent and child that's unexplainable.
Every enrichment exercise allows you to catch a deeper glimpse into who this little person is and how she/he thinks. Don't be surprised if the daily offline lessons become a few minutes of your day that you look forward to and treasure.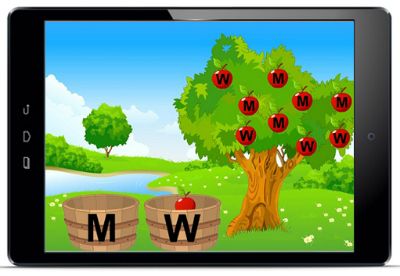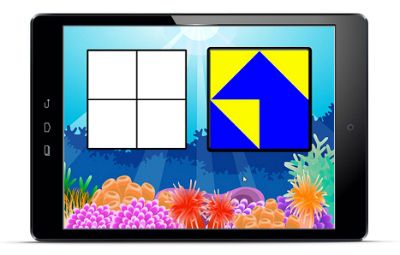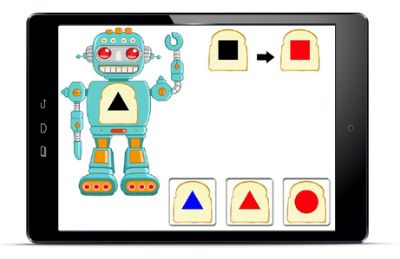 What is La La Logic Preschool Curriculum?
La La Logic is intended to train children to become problem solvers and thinkers. It presents online games for preschoolers, so you do need access to the internet to use it, and it also has worksheets and activities to print out and work with your child for developing hands-on cutting, gluing, and early writing skills.


The developer of the program is a homeschooling mom of (newly or soon-to-be) four children. She has a background in software engineering with many years of experience as well as a Masters in Statistics. As she worked with her children, she noticed that much of the curriculum available had a heavy emphasis on academic skills of reading, arithmetic and other measurable learning, but the cognitive skills that are needed as the foundation to all learning seemed to be missing.
*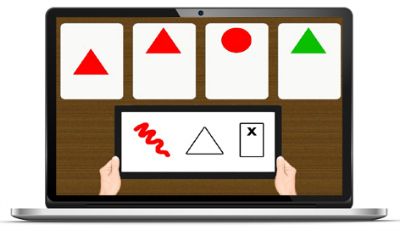 So, she set out to bridge this gap. She created a multi-sensory learning tool for her own children. It was intended to help train little brains to think with visual-spatial recognition, attention, reasoning, and memory. She called it La La Logic Preschool Curriculum.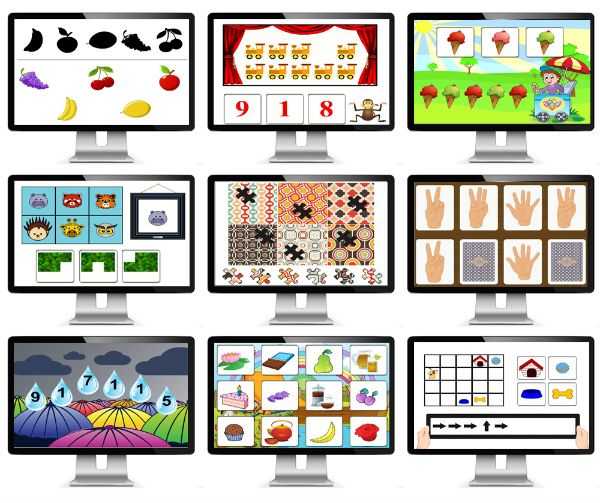 *
The online curriculum includes 100 weeks of logical brain challenge games and worksheets that parents are able to print for the child. There are weekly lessons as well as a continuous brain challenge mode that just keeps the logic games rolling for 500 continuous brain challenges (great for times when you need to keep the child "entertained", like while waiting in a doctor's office or for a sibling to come out of a dance lesson).
The enrichment activities are to be done offline with the parent/teacher. They include activities, such as reading a story one day and then seeing how much the child recalls the next day, narration activities, comprehension work, language games, dramatic play, math or science discussions, and copy work for children able to write.
*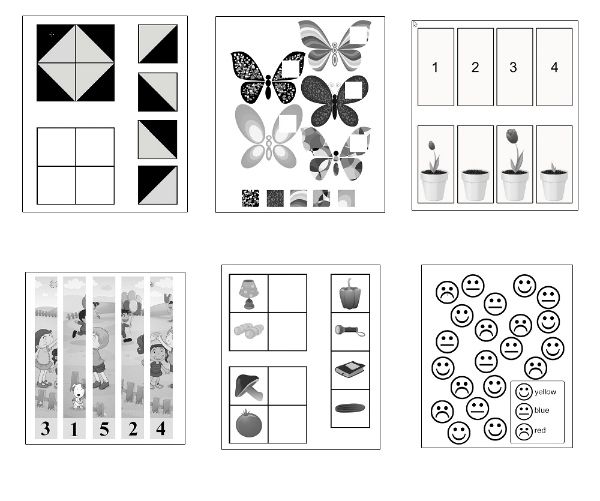 Printable worksheets, too!
The worksheets cover a wide gamut of skills and give the child a chance to hone their cutting, gluing, writing/pencil holding, and other on-paper skills. They are all in black and white, which is great for giving your color toner in your printer a nice break, but it also allows your child the opportunity to add color if desired by using his or her own crayons, colored pencils, markers, or paints.
How Did We Use It?
I had my youngest daughter use this on her Kurio Android Tablet, and we also tried it on the laptop. Both worked equally as well. She is older than preschool age, a fairly new 8-year-old who tends to be on the EXTREMELY logical thinking side pretty much from birth it seems, so the lessons came very easy for her but were still fun and educational.
I probably should mention that this child is wild about elephants, so when she saw the elephant picture icon, she absolutely was excited to interact!
It was quite easy to log on and set up an account. It allows you to add up to five users, so if there are five children - No problem! We used it with one. Once you're logged on, the child is given the choice between doing a lesson or extra practice.
There are 100 weekly schedules set up as Sets. Each set includes an online brain challenge that consists of five brain training exercise games, printable worksheets for the child to color, practice cutting skills and gluing. There is also an enrichment activity set that is intended for the child and parent to do together.
*
I had my child do the independent games online, and then printed out worksheets and enrichment activities to do with her offline. The worksheets were very easy for her, but still fun and educational. But, the best part was the conversation and interaction with the enrichment activities. For instance, one of the activities had me cut out a picture to discuss and then have her write her own story about what she saw. The things that come out of her head never ceases to amuse me, and watching her logical cognitive wheels at work was enjoyable, if not entertaining.
*
The curriculum is designed for children age 3-6 and is progressive, which means it builds upon itself and so is recommended that everyone regardless of age or ability start at the beginning and work through each week in order. Since that's what was recommended, I had my child start at the beginning. Though, I did take a peek at some of the lessons down the line and see that the skills to build upon themselves, adding in more pre-reading and math as it builds.
*
Each Set is intended to take a week to finish, though it is recommended that you follow your child's lead on how fast or long it takes to finish each set. The schedule recommended alternates online and offline activities.
*
It includes Monday filled with the online brain challenge and extra practice, if necessary. When extra practice is needed, you select what skills to focus on. Tuesday is to be done offline using the printout, with parent's assistance. Wednesday is another online brain challenge followed by a printed worksheet, Thursday brings another enrichment activity, done offline with the parent, and Friday is another online brain challenge games followed by family fun.
**
What Did We Think?
This is a really fun program that builds thinking skills. It only takes a few minutes a day to complete each lesson, or set the program to continuous mode for logical learning on the run to keep the child entertained while he or she is secretly learning how to think. (Hint: This would be amazing to use on a long road trip while traveling provided you have continuous access to the internet).

I really liked how there was one section that introduced letters, but it was done in a way that seemed to just be part of another matching game. I also like that it used a frog playing a bongo to have the student count musical beats. Being a liberal arts major and the wife of a musician, I always appreciate it when fine arts and music are interjected into learning. I loved these presentations, because it appears to be just a fun computer game, but there is purpose behind it.

All the while, the child is learning hidden thinking skills that link to music, reading, and more. It included very encouraging applause, and children shouting, "YAY!" to keep the child engaged and wanting to do more in a friendly environment. If the child chooses an incorrect answer, there's no horribly discouraging sounds but rather, encouragement to try again.
Get started with a free trial or with a lifetime membership that includes access for siblings and see how fun this La La Logic learning is.
Read what other members of the TOS Review Crew thought by clicking on the picture below: