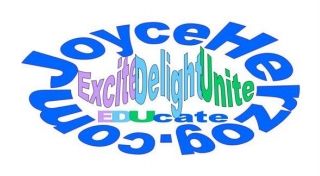 My daughter and I have had the fun of being asked to review a product from
Joyce Herzog
Called the
Scaredy Cat Reading System Level 3.
Joyce Herzog has years of experience as a teacher specializing in teaching students with disabilities. She is also a very established popular name among the homeschooling community, and recently spoke at a convention in my city.
The system teaches word building, reading, spelling, beginning language and thinking skills. Instead of learning endless phonetic rules that have numerous exceptions, The author, Joyce Herzog, devised the Scaredy Cat system to teach children to learn reading in a way that makes sense.
The concept is that vowels are scaredy cats because their sounds change from being brave and saying their name to another sound (a short sound) when consonants scare them. She presents the material in a humorous manner that gets kids laughing and at ease with stories and songs that will stick in their memories.
The materials are presented in a way to make learning easy:
Tell a story
Sing a song
Play some games
Evaluate
My daughter got a kick out of the stories behind why the vowels make their "scared" sound. She also loved listening to the stories from the audio CD.
I received a paperback thick plastic spiral bound teacher manual, student activity book, reader, teaching audio CD, Letter Master mini and a fun learning pack that includes fun cut-apart word cards.
The items are sold separately as follows:
-Scaredy Cat Reading System Pack with Story of Letter Master mini and Reader included - $100
-Additional Student Activity Book only - $30
-Additional Reader only - $5
-Optional Read and Draw: 20 Additional (different) Stories your Student Illustrates (available separately) - $15
The word cards come in a stack that requires cutting them apart to use. It comes with a thick stack of words.
The audio CDs make it easy to listen to the lesson stories.
My daughter was very anxious to play the games. The games are really fun while presenting solid lessons of letter sounds and reading concepts. They come with easy instructions. This one said to roll the dice (that came with the reading package and has letter blends on each side instead of numbers) and move your token to the next word that matches the letter blend you roll.
The Story of Lettermaster is presented in a cartoon style.
There is no specific age recommendation for these products, but this Level 3 set is intended for readers who are ready to move forward a bit beyond the basics and ready to build words, but it still seemed to be within the realm of learning to read or early reader level of approximately First or Second Grade. However, it could be used with older students, who are struggling with reading and spelling or just want a refresher, as well.
I used this mainly with my 6 year old early reader. I was also curious to see how my 11 year old, who is an extremely fluent reader nowadays, responded to the material since her early years were spent with hearing issues that made phonetic sound learning difficult for her and spelling almost impossible. I sat down with my youngest while playing the audio and hoping to capture the attention of my older daughter without making her feel embarrassed. She did pick up on the fun approach, but I didn't insist that she sit down with me to focus on the work.
The Scaredy Cat System comes in three different levels. To determine which level is best for your child, have him or her
take a placement test before ordering, here
.
Please read more reviews from
The Old Schoolhouse Review Crew here
, or click on the picture below: