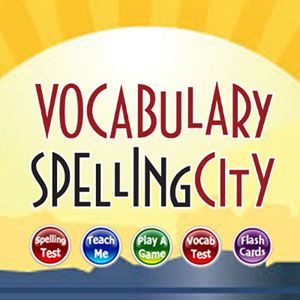 I was asked to review
VocabularySpellingCity
Premium Membership The
Premium Membership
sells for $29.99 for families with up to 5 students and can be used with any aged student in elementary, middle or high school from Grades K-12.
Compare Basic to Premium:
There is a free version which offers a lot, but there is even so much more offered with the premium membership. Check out the
comparison here
.
Summary:
Summed up, the program is a hands-on, fun and interactive way for students to learn while giving the teacher/parent full control of their word lists and assignments.
Learning Games:
Students learn through games like these:
Letter Fall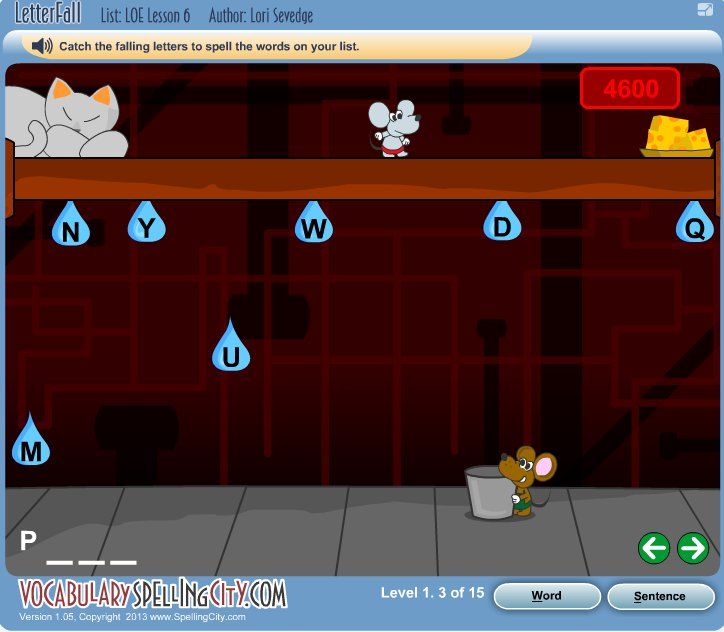 Word-O-Rama Game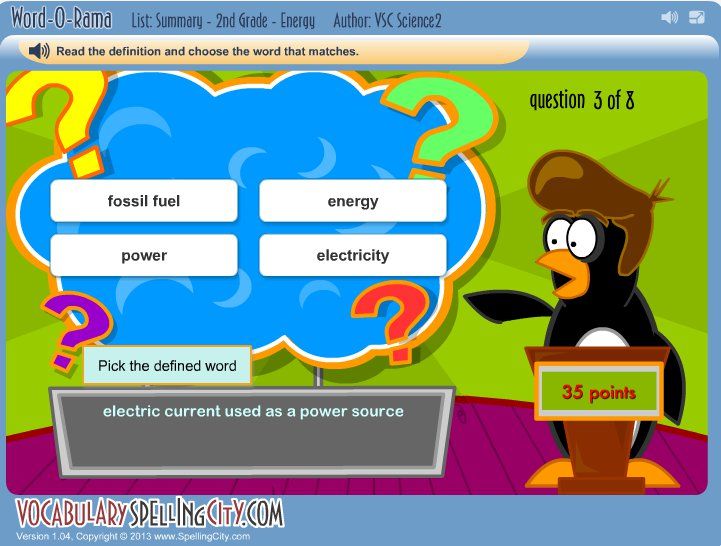 Flash Card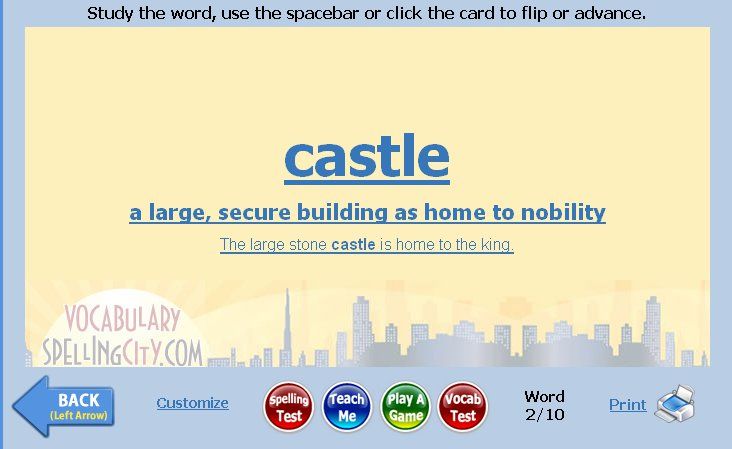 How Did We Use It?
I used it with my 7 year old and my 11 year old. My 7 year old is tackling third grade level reading, but is only technically in the first grade, if you go by her late September birthday and our public school district, though we are calling her our second grader. My 11 year old is in sixth grade and is an avid reader but has ironically always struggled with spelling.
My Daughter's Hearing Problems:
I think it's largely because she had ear infections as an infant/toddler which led to her flat lining a hearing screening test when she was entering Kindergarten. We had no idea that she was not hearing until then as she was so good at accommodating for her hearing difficulty by reading lips, which we realized she was doing only after she flat lined the hearing test. After treating the fluid on her ears from the infections, she is now hearing well. But, has always had trouble with spelling words when given to her on oral tests, especially with letter blends that I think she could never really hear. Regardless, I was extremely interested in seeing whether or not VocabularySpellingCity could help her.
Long story short, I really think it is becoming a great tool to boost her spelling skills.
What Did I Think?
I found that my lists were limitless, since I could either import an existing list or create my own. I chose to use no more than 5 words at a time on the lists I created so my students could focus and really learn each word without becoming overwhelmed. The premium membership level also allowed my girls to learn writing sentences and paragraph skills. I got to read what they wrote, and the results were priceless keepsakes.
The Teacher Resource tab was amazing. I was really excited to see that I could mix subjects with the spelling and vocabulary because the site offered Arithmetic terms, Geography terms, plus a whole host of language arts lessons. I found a list of words specific to our state as well as a whole bunch of holiday-related words for every month of the year.
What Equipment Did I Need To Use It?
It required that we all had access to a computer or a mobile electronic device. We tried it on both a laptop and our idevices, which includes my iPhone and my older daughter's iPod Touch. My laptop runs Windows 7, and both of my daughter's laptops run Windows XP. It was easy to use on any of the devices, though not all of the games and activities are available for use on the mobile devices. The premium membership allows the parent/teacher to be in charge of assignments for the students. You can create your own spelling lists or import lists that are already on their website. I did both.
What I Liked:
I really liked being able to create my own, but I also liked the option of finding lists that were already created. I found the Dolch word lists to be useful with my second grader, and I was able to also import lists from local schools who had made their lists available, which is always interesting to see what the schools around us is requiring of students in the same grades as my daughters.
Additionally, you are not limited to sitting in front of a computer or iPod Touch to learn. The site also allows you to print off your lists. I chose to print some flash cards and some handwriting sheets, which you can also view online if you prefer.
I loved how I could choose printing, D'Nealian writing or cursive for the printed sheets. Having the ability to print out the flash cards also makes it nice to actually have a piece of paper to hold in your hand while learning.
My girls really liked learning spelling and vocabulary words with VocabularySpellingCity. They would ask every day if I had assigned them new words.
Please Read More:
Please read what other Schoolhouse Review Crew Members thought,
here
, or click on the picture below: