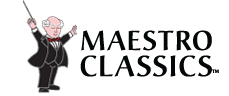 I was asked to review Casey at the Bat and Mike Mulligan and His Steam Shovel, two musical CD stories from Maestro Classics, ideal for 4-12 year olds (depending upon which CD you choose) and their families.
They sell for $16.98 each for the CD, or under $10 for an MP3 download.
My overall opinion is in quotes below:
...Tere Scott, the writer of the Teachable Scott's Tots Blog, personal thoughts of Maestro Classics


These Maestro Classics CDs are award winning and bring stories and music to life. The two CDs that we got the privilege of reviewing are as follows: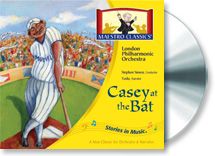 CASEY AT THE BAT (for all ages):
This one won a Parent's Choice Silver Honor Award. Casey at the Bat plays a narrated story with jazzy music by Stephen Simon, performed by the London Philahrmonic Orchestra accompanying the story. There are also sound effects of a bat cracking and crowds shouting.
The Casey at the Bat story is a classic story, by author Ernest Lawrence Thayer, about a baseball team, the Mudville Nine, who are playing a game that looks like they are going to lose for sure. That is, until Casey stands up to bat. The crowd, and the listeners, hold their breath in anticipation to hear whether or not Casey wins the game for the team or strikes out. (No spoilers here! You'll have to get the CD to hear for yourself. Believe me, it will be worth the listen.)
When the story's narration with music background is over, a new narrator's voice explains who wrote the story, Casey at the Bat by Ernest Lawrence Thayer. This section is really fun to learn about literature and is also accompanied by music which makes it more interesting to learn.
There are following tracks on the CD where the narrator demonstrates how music and various instruments can be used to express emotions and actions that happen in stories. These sections are really educational and fun to hear. There is also a "Flight of the Rabbit" story played as a short song, "In a Cabin in a Wood", and a Suzuki tango play-along.
The tracks on the CD are as follows:
Casey at Bat
About the Poem
The Casey March
In a Cabin in a Wood
Flight of the Rabbit
Casey a la Suzuki
Maestro Talks About the Music
Now That You Know a Little More
Want to Have Some Fun
The Casey Tango Play Along
The CD came with a 24-page activity book that is hand-held size, the size of a CD square insert booklet. It includes the complete Ernest Lawrence Thayer story, sheet music, games, puzzles, and fun facts about baseball. If you use the MP3 version, this activity book comes as a digital PDF download, which you can print on a home printer.
Mike Mulligan and His Steam Shovel from Maestro Classics won a Parents' choice Gold award.
This one is a story about friendship, loyalty, perseverance, and even a little "green" resourcefulness thrown in. It is about a man, MikeMulligan, who refuses to give up his steam shovel that is aging, yet he has affectionately named, Mary Anne. They travel to a town where they perform one last job, but the ending is surprising.

This one was especially fun. It is the story told to the music of Stephen Simon and the London Philharmonic Orchestra. The story is by Virginia Lee Burton, who was a mother writing a story for her sons. I had no idea and thought this was very inspiring.
Included is a 24-page activity that is really fun, filled with biographies, sheet music, words to a sing-along, a detailed background explanation about the featured instruments, and games. The MP3 download version includes the activity pages in a digital download PDF form.
The CD is a total of 51:14 minutes of playing time and includes:
Mike Mulligan and His Steam Shovel story told with musical accompaniament
About the Author, Virginia Lee Burton
Mike Mulligan Song
About the Music – How a composer creates musical score
Now That You Know a Little More (Listen again to the original story to hear more detail)
Want to Have Some Fun? Prepare to Perform and get ready and sing
Mike Mulligan Song – Sing-Along (Sing along with a karaoke track to the words in the enclosed booklet).
HOW WE USED IT:
I had my son put the first CD into my daughter's laptop for my girls (age 7 and 12) to listen to. I could hear my younger daughter's expressions and laughter from outside their door as she listened with her older sister. The next CD, I played on my laptop in the living room.
From there, the rest is very easy to just follow along as the narrator leads the listener in a story, accompanied with music, followed by various activities that stress both the classic literature just heard as well as how music is used to bring the story to life.
I really liked the little booklet that was enclosed with the CDs. It includes really fun activities, like dot-to-dot pictures and crossword puzzles as well as sheet music and other biographical information. The steam shovel story CD cover even had a diagram of parts of a steam engine.
I found that the CDs are great as is - Just listen along. But, if you are particularly interested in one story or feature of a story, they could be used for launching pads to take off into huge unit studies. For instance, the steam shovel story opens up doors to talk about creative energy resources or to reflect upon nostalgia. The Casey at Bat story could open up doors to highlight a trip to a real ballgame in town (for us, this would be the St. Louis Cardinals or even the minor league local team, the River City Rascals).
I think that these CDs provide an affordable yet amazingly rich education in children's classic literature, music, biographical histories about composers, the narrator, and authors of the classics, and opens up a world of learning. Each CD allows the listener to take part in hands-on, active exercises or to use during quiet time for relaxed learning while listening.
Maestro Classics offers several other CDs for children, including:
Swan Lake
Peter and the Wolf
Carnival of the Animals
Sorcerer's Apprentice
Handel
Juanita the Spanish Lobster
Soldier's Tale
Tortoise and the Hare
Find Maestro Classics on Facebook and Pinterest, and see what other members of the Schoolhouse Review Crew thought of the Maestro Classics CD they reviewed: