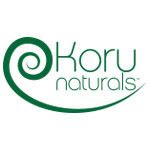 I was thrilled to get a chance to review
Manuka Oil and Honey Shampoo and Conditioner
from
Koru Naturals
. To my complete excitement, I also received a bottle of
Emu Oil
.
What is Manuka Oil and Honey Shampoo and Conditioner, and what is Emu Oil?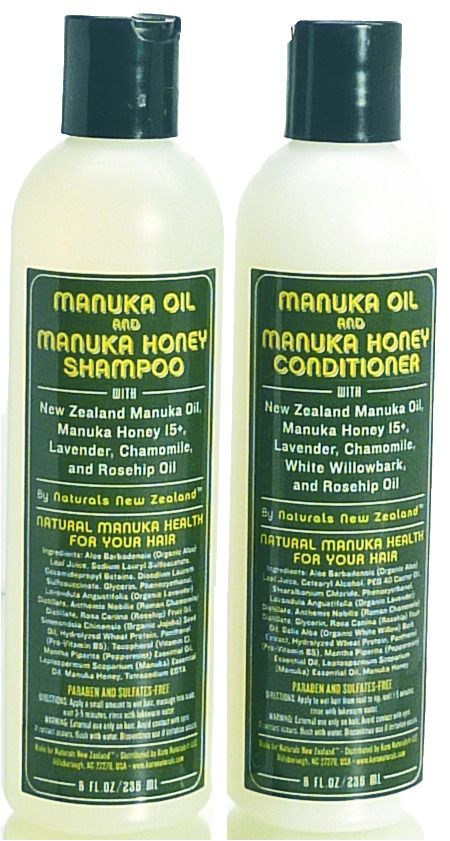 Because, I like to know the what and the why behind any product I use on my or one of my children's body/hair - I did a little research to learn more about these products. (And, let me first say that I am not a medical doctor nor a member of the FDA or any other official naturalist board, but much of my research did come from official medical and research-based sites). This is what I found:
WHAT IS MANUKA?
Manuka essential oils and honey come from the Manuka bush which is grown in New Zealand. Manuka honey is produced by the bees that pollinate the Manuka bush.
I've heard that Manuka honey holds a host of health benefits, but mostly I was aware of its antibacterial, vitamin-packed and antimicrobial components, which I would tend to want to take by the spoonful. However, I was asked to use the Manuka honey, instead, on my hair in the form of shampoo and conditioner. I understand, when used as hair treatment, it is said to add shine.
SO, WHY TRAVEL TO NEW ZEALAND TO GATHER SPECIAL HONEY?
Because, while most honeys (clover honey excluded) contain hydrogen peroxide, which makes it amazing in helping to fight infections - Manuka honey also contains an ingredient known as MGO, which is extremely beneficial in healing and has even been successful in treating nasty bacteria like staph or antibiotic-resistant MRSA.
SO, WHAT'S IN THE SHAMPOO AND THE CONDITIONER?
I also looked into the other ingredients that were listed on the label of the shampoo and conditioner. I was impressed that they all seemed to be not only natural, but I could pronounce most of them (always a plus when using a beauty product in my opinion).
The ingredients include:
Shampoo - Organic Aloe, Organic Lavender, Roman Chomomile, Rosehip, Organic jojoba, Pro-Vitamin B5, Vitamin E, Peppermint Essential Oil, Manuka Essential Oil, and Manuka Honey
Conditioner - Organic Aloe, Organic Lavender, Roman Chamomile, Rosehip Oil, Organic White Willow Bark Extract, Hydrolyzed Wheat Protein, Pro-Vitamin B5, Peppermint Essential Oil, Manuka Essential Oil, and Manuka Honey
I was also not familiar with white willow bark, so I researched it as well and discovered that it is an excellent inclusion for hair care, especially for those with oily hair or dandruff-prone scalps. It contains salicylic acid which not only helps with inflammation but also exfoliates the scalp, while the tannins in white willow bark are astringent, so it leaves the scalp with a healthy combination.
WHAT IS EMU OIL?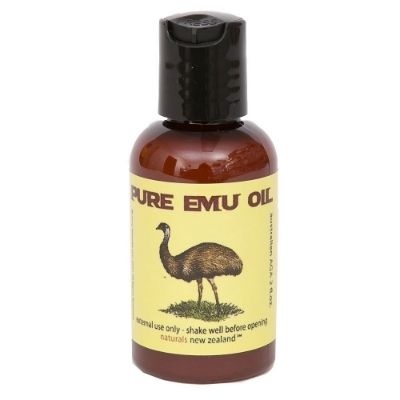 Don't let this scare you off, but it actually is derived from the fat of an emu. The fatty acids are thought to reduce pain and swelling from inflammation, and add moisture. Emu oil has been used for years in aborigine culture to help with skin conditions, wrinkles, and to promote healthy hair and shine.
I learned that Emu oil is sometimes taken by mouth to improve cholesterol (because of it's amazing source of polyunsaturated and monounsaturated fatty acids), aide in weight loss, cough syrup, and has even been used for the H1N1 and other strains of flu. HOWEVER, THE BOTTLE I RECEIVED WAS LABELED FOR EXTERNAL USE ONLY, so I assume the formula is slightly different for emu oil that is ingested.
How Did We Use It?
When I opened the package, I was excited to not only have received the shampoo and conditioner but also emu oil. I immediately tried out the oil by applying it to my forehead and eye wrinkles (laugh lines that have never been funny to me), some patches of dry skin and discoloration on my arms and by rubbing it onto the ends of my hair and into my scalp. I also had the idea to use it on my heels and rough spots on the bottom of my feet to get them ready for flip flop season.

I was amazed that, while it went on oily (it is an oil, after all), it didn't sit there on my skin for long. It was, rather, absorbed into my skin (I assume because of its natural components). When I rubbed it into my scalp, I was careful to not use too much because it did leave my hair looking greasy if I went overboard. But, I will say - If you have a day when you can put it on your hair and let it sit under a shower cap for awhile - You will be super pleased with the results once you shampoo. The first attempt to use it on my hair, I left it on the top of my hair for several hours before washing it off. I couldn't believe how thick and alive it made my hair feel after my shower.

Then, the moment arrived when I was able to try the shampoo and conditioner in the shower.




What Did I Think?
WOW!

I was excited to get to try these products, but I had no idea I would want to shout their wonderful qualities from the rooftops. These are products that I wish I could sell, because I am truly excited about them.

It actually felt as if my hair was getting stronger right away. When I put the conditioner on, I could run my fingers through my hair without as many tangles as usual.


I absolutely LOVE these products! My hair feels clean and alive and fuller.
I love that the products contain natural ingredients that are healthy. I also really liked the smell of lavender and other natural scents.
The Emu Oil made my skin feel so soft, almost immediately. The dry patches on my arms are becoming healthier and softer, and even the two dark spots look like they are starting to fade. AMAZING! I still have forehead lines and "Laugh lines", but I feel like my face is so smooth and youthful!
My hubby was rubbing my feet the other day (remember, I had the bright idea to rub some Emu Oil on the rough spots on the bottom of my feet?) and, guess what!? He commented, asking me how I keep my feet feeling so soft and smooth. SCORE One for romance!
The most exciting part for me is that I have been praying about my hair, because ever since my last child was born, it seems like it just keeps thinning. I've been very worried about this, and I feel as if these products are an answer to my prayers. Because, one of the essential oils I had heard helps to regrow hair is lavender - Guess what? Lavender is one of the main ingredients in both the shampoo and the conditioner. I also tried the Emu Oil on parts of my scalp where my hair looked thinner, and it looks like I have new hair growth. Even if my eyes are just deceiving me - My hair definitely feels fuller and more alive. I'm EXCITED!
Find Koru Natural Products on
Facebook
and
Pinterest
.
Read what other members of the TOS Review Crew thought, and discover additional Koru products that other Crew Members reviewed, by clicking on the picture below: