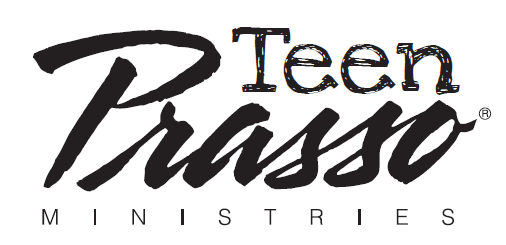 I was thrilled to get a chance to review the
Teen Prasso Homework Manual
and
Teen Prasso Teacher's Manual
from
Prasso Ministries
.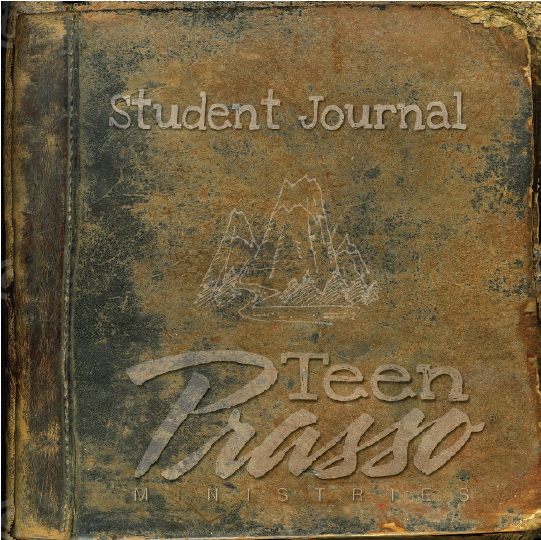 Prasso is the Greek word that means continual, repeatedly and habitual practice. With this in mind, Eddie Zdanio, a Baptist pastor using materials by Laura Baker and Prasso Ministries, put together a 13-week lesson plan for teens to make sure they understand the basics of the Gospel message and to spur them onto deeper thinking, discussions, and applying bibical concepts in their lives as they grow into adulthood and prepare to be launched into the world.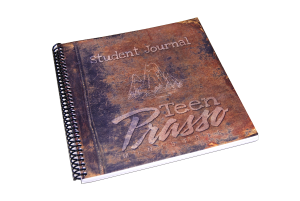 The lessons consist of 3 main aspects:
A daily student journal
A weekly teaching lesson
Weekly small group discussion (which, for a homeschooler or home use means parent/teen talk time)
I received two physical books - the 187-page homework manual, labeled "Student Journal", and a 123-page teacher's manual, labeled "Teaching Lessons". Both books are thick paperback and plastic spiral bound which is great, because it allows you to turn the pages completely to one side and flip the book as you're using it.
The theme throughout the lessons are based on fictional characters who go on a mountain hiking journey.
The Teacher's Manual and the Student Journal correspond with each other, but in a unique way. The Teacher's Manual is really more of a group discussion guide that contains stories and biblical message applications. It contains 13 weeks of lessons that are designed with group discussion tips of how to teach and lead discussions for each week's lesson.
Student Journal
Teacher Manual
The Homework Manual is a Student Journal that contains 6 day's worth of questions for each of the 12 weeks. It includes thought-provoking questions and scripture copy work that are designed with a teen's interest in mind but correlates with the 13-weeks of group meetings, stories, messages, and discussions.
The student is expected to complete the journal assignments each day following each week of the group discussion meetings (each week offers 6 day's worth of assignments, with Day 7/or Day 1 being the group meeting). The journal is intended to take about 20-minutes each day to complete.
Essentially, it is set up like this:
There are only 12 weeks in the journal, as opposed to the 13-weeks of group meetings, because the journal assignments follow each week's lesson with a follow-up discussion at the next group meeting. So, week 1 of group meetings is followed up with Week 1 of the student journal assignments, which is discussed at the following week (Week 2 of the group discussion meeting). So, when you come to Week 13 of group discussion meetings, the student has completed all 12 weeks in the student journal which is discussed during the final Week 13 group discussion meeting.
I handed the student journal over to my 13-year-old daughter who has been wanting a Bible Study curriculum to replace a co-op class she had been taking, and I took a look at the Teacher's Manual so I knew what she was learning and so I could get an idea of how to guide her along the way.

Now came the creative part, for us. Since the teaching guide is laid out and designed to be used with a group of teenagers, I needed to figure out how to use it one-on-one. Because my daughter loves to read and prefers to read by herself as opposed to being read to by mommy, I made a plan that instead of me reading each story and message segment aloud that it would work best for us if I allowed my daughter to read each section to herself.

I still wanted the discussion aspect, however, so to accommodate for that and get the most out of the studies, I decided that it would work best to have her read each section, and when there is a stopping point for prayer or further discussion that this is my queue to step in and ask her to take a break and come together to work through the lesson discussion before moving on to the next reading section.

.
What Did We Think?
The program is definitely designed to be used with a classroom setting, filled with teens. So, we had to tweak it a bit to accommodate use with one teen in a home setting. But, the substance within it is really worth the minimal amount of time it took for me to figure out how to use it with one teen as opposed to a group.
The books use the actual Bible scriptures as a starting point and not a specific religious denomination's viewpoint. The site explains that Prasso is non-denominational, but the Teen study books were written by a Baptist minister. We are not Baptist, but I didn't find anything objectionable to our religious beliefs. Though, if I had found anything that countered our specific beliefs, I would have just used it for a launching pad for further discussions with my teen about various views and beliefs within the Christian faith.
The stories inside the Teaching handbook are relevant and help to make the Bible lesson aspect stick, for a teen to grasp. I also liked the conversation tips in the beginning of the Teaching guide that talked about open-ended questions and how to keep group conversations flowing for discussion. Even though it was intended to be used for teachers in a group setting, I found it helpful for starting discussions one-on-one. The student journal is fabulous. It presents thought-provoking questions for teens along with Bible verse copy work, which I still think is an important part of memory work.
Find Prasso Ministries on
Facebook
Read what other members of the TOS Review Crew thought by clicking on the picture below: