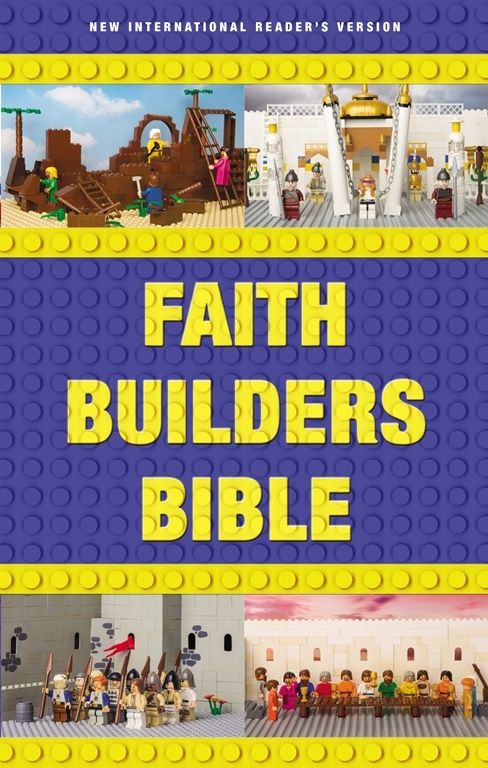 LEGO bricks, Duplo and other building brick toys are such a wonderful hands-on tool for learning. My kids have probably not explored as much with these kind of toys as other kids probably do, but we still have a love for LEGO bricks. So, I was thrilled to get a chance to review the
Faith Builders Bible
from
Zonderkidz
. The cover of the Bible alone was enough to pique my interests.
What is the Faith Builders Bible from Zonderkidz?
I received a physical book NIrV New International Reader's Version of the Bible that integrates chldren's love for LEGO bricks or other brick building blocks to teach God's Word. It is a full text of Old and New Testament written in the New International Reader's Version. Interspersed throughout are several glossy, full-color pictures of biblical scenes built using toy building bricks.
.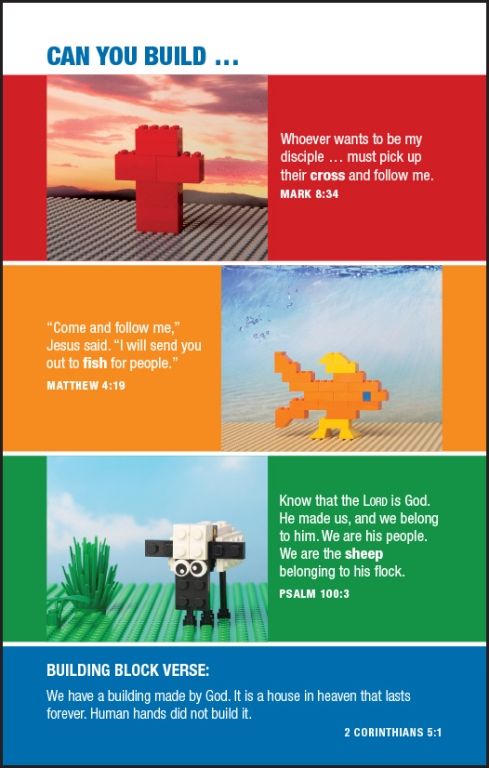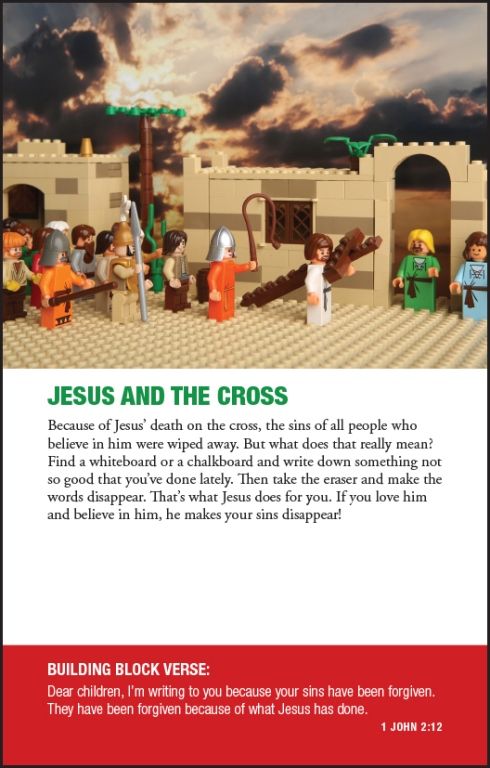 How Did We Use It?
I was asked to read a portion of the Bible with my child and use at least one of the 24 illustrated pages. Well, my child went to town with building even though all I could find in our house to use were the larger blocks, not the smaller LEGO bricks.
I sat down with her, and she explored the pages. I also read some key verses that I was familiar with in this version to see how it compared to the version I was accustomed to. I was pleased to see that the meaning of the text didn't seem to be changed drastically, but the wording was sometimes changed to make it more understandable. I was happy that it was not a paraphrase or a Bible story book but was a full-fledged actual Bible that has added the 24 pages of colorful illustrations picturing LEGO designs of Bible accounts.
My daughter had been building and left her designs in the living room. To my surprise, when I woke up before the kids one morning, I noticed this sunrise shadow of a cross that was filtering into my living room floor. It made me realize the significance of what she had built.
The version was new to me, so I was happy to see there was an explanation as to what the NIRV was. It appears to be the NIV, a version we enjoy, revised to make it easier to read but isn't overly paraphrased. The full text is still intact just easier to understand.
What Did We Think?
What we liked about the Bible was that it was a full Old and New Testament and in a version that is easy to read. We also really liked the idea of connecting block building to learning about God, and the pictures were really nice and bright clear photographs of dioramas pre-built to display the Bible accounts. What would have been even sweeter is if the pictures were presented in the LEGO-style full-fledged instruction book with a fold-out instructions of what bricks to use for each design. But, the way this Bible presents it leaves room for creative expression when the child tries to re-create each design.
*~*
SOCIAL MEDIA LINKS - Find Zonderkidz online @:
*~*
Read what other members of the TOS Review Crew thought by clicking on the picture below: