Kinesthetic Learners - I have one! If my daughter is sitting still, she is most likely not retaining what I am attempting to teach her. Her hands or feet must be moving as she learns, so any hands-on tools are welcome in our homeschool to help her retain the lessons. This is why I was thrilled to get a chance to review the
Solar System
FlipStir Puzzles from
Enlivenze LLC
.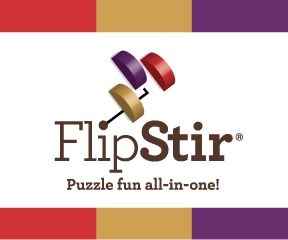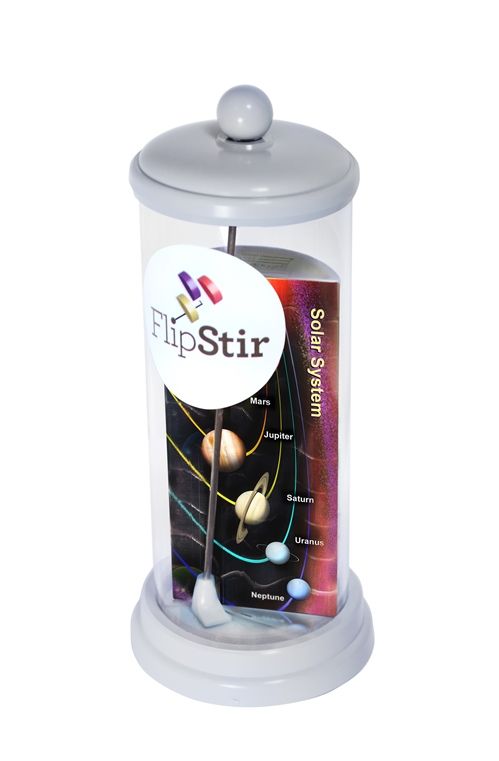 What is the Solar System FlipStir Puzzles from Enlivenze LLC?
This puzzle comes with several chunky plastic pieces scrambled up and needing to be put back together. The pieces are enclosed inside a clear plastic container that reminds me of an old-time diner straw container, only the lid doesn't lift up on the puzzle to gain access to the inside. The way you work the puzzle is to use the thin metal stick that is enclosed inside the clear plastic tube by grabbing a hold of it and moving it with a plastic knob on top. My husband remarked that it was much like building a ship in a bottle.
AND, IT'S MADE IN THE USA!
All of the puzzles require that the pieces be stacked in the proper order to create a colorful picture. The Level I puzzles seem to each have 10 puzzle pieces that have flat surfaces while the Level II puzzles have jagged/wavy shaped smooth plastic edges to fit into place as well as stacking in the proper order. There are several themes to choose from:
Rainbow Pencils
(Level I)
Tyrannosaurus Rex
(Level I)
Statue of Liberty
(Level II)
Periodic Table
(Level II)
We received a FlipStir Puzzle of the
Solar System
which is a Level II puzzle, for ages 7+, with 10 plastic puzzle shapes. We were instructed to shake, stir, flip, and solve the puzzle.
How Did We Use It?
I opened the box when the puzzle arrived and gave it a try. I found it challenging but was curious to see what my 9-year-old would think of it. So, I handed it to her. She worked at the puzzle until she got it and completed it in about a half hour or less.
But, she noticed that it was upsidedown based upon the picture on the website. So, she stirred it up and started from scratch:
What Did We Think?
Obviously, this is a fun and challenging puzzle game, but I found that it also makes a great learning tool. Since the puzzle we received as of the Solar System, I discovered that while my daughter as working the puzzle that it spurred some conversation about planets. Specifically, she looked immediately to see if Pluto was included. It was not. And, then as she put them together, she was remembering the order of the planets.
I think these FlipStir Puzzles would make a nice gift for any special occasion or as a Get Well gift for a child in the hospital as well I would recommend using them with students who have to keep their hands busy in order to listen.
FIND FlipStir Puzzles from Enlivenze LLC ON SOCIAL MEDIA @:
Read what other members of the TOS Review Crew thought by clicking on the picture below: