At our house, math is the one subject that can turn an otherwise happy child into a crying, upset, arguing student, so I figure the best way to quench these upsetting math moments is to help them master math and was thrilled to get a chance to review the
One Page a Day: Double Digit Math Problem Workbook
- for 1st to 3rd grades from
Channie's Visual Handwriting & Math Workbooks
. As far as I'm concerned, at our house, we just can't ever get enough chances to practice math.
While the workbook I received focuses only on math skills, Channie's Visual Handwriting & Math Workbooks cover, as the name implies, more than just math. Their workbooks also cover handwriting skills. Other members of the Homeschool Review Crew got a chance to check out:
Quick & Neat Alphabet Pad
- PreK-1st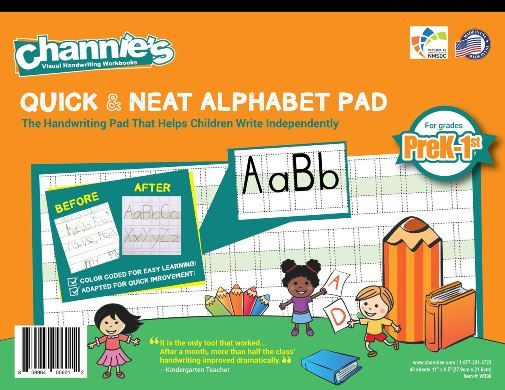 My First Letter
- PreK-1st
Easy Peasy Alphabet
- PreK-1st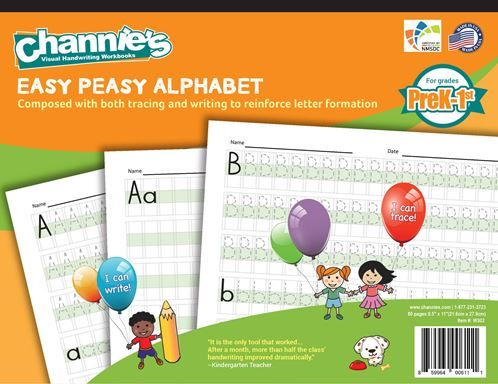 Easy Peasy Cursive
- 1st to 3rd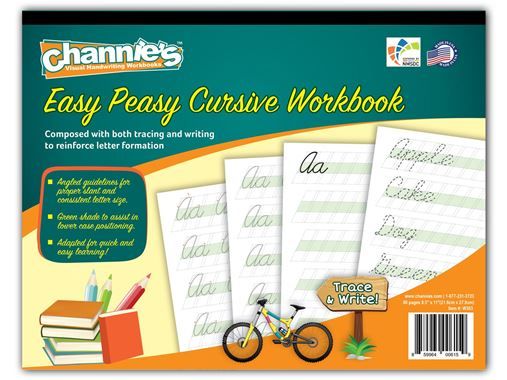 What is the One Page A Day: Double Digit Math Problem Workbook from Channie's Visual Handwriting & Math Workbooks?
I received a consumable pad that consisted of 50 pages of double digit math problems with a splash of color (that is more of a green shading) to make it inviting to use and easier to keep track of what numbers are being added or subtracted. The numbers are also each inside of their own square, sort of simulates graph paper on each individual math problem. This lines up the numbers and provides an empty box space to write the answers.

The workbook pages on the double digit workbook pads include math problems of addition and subtraction with each problem containing two double digit numbers to add or subtract.

The pages are set up as:

Pages 1-4 - All Addition
Pages 5-8 - All Subtraction
Pages 9-20 - Mixed Addition and Subtraction
Pages 21-26 - All Addition
Pages 27-32 - All Subtraction
Pages 33-50 - Mixed Addition and Subtraction
How Did We Use It?
For some reason, my daughter feels the need to add the zeroes at the beginning of each number. I'm not sure why, but if you were to ask her, she would tell you that there was a blank box for it, so she put it in.
I gave it to my daughter who is in the 5th grade and told her that I wanted her to get some extra practice with math. She readily took to it without any supervision on my part. Yes, the One Page A Day booklet is intended for younger students than she is, but she really has struggled with math anxiety, so I want to give her any and every opportunity at extra math practice whenever I get a chance.
What Did We Think?
I like the way the workbook is designed. The colors are inviting but not too much as it really focuses on the math. I really appreciated being able to give my math-challenged daughter a boost with extra practice every day.
FIND CHANNIES VISUAL HANDWRITING & MATH WORKBOOKS ON SOCIAL MEDIA @:
Read what other members of the Homeschool Review Crew thought by clicking on the picture below: