My children and I were thrilled to be asked to review lapbooks from
A Journey Through Learning
. My older kids are constantly jealous of my youngest, since her school work looks so fun and easy to them. They often complain that they never get to cut, paste or color anymore. So, I was excited to announce that we would be working with cutting, coloring and gluing with the lapbook. My Fifth grade daughter was thrilled and has thoroughly enjoyed the Knights and Castles lapbook and looks forward to completing the Astronomy one as well.
We received downloads to print and try at least one of the following books:
Letters, Numbers and Shapes
(Recommended for Early Learning Ages 3-5) -
Available in: $13 Download / $14 CD / $20 Printed / $29 Pre-Assembled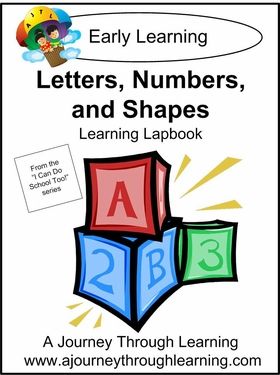 The Earth
(Recommended for Grades 1-4) -
Available in the following formats: $13 Download / $21 Printed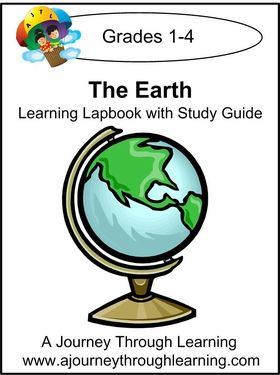 Knights and Castles
(Grades 2-7)
Available in the following formats: $13 Download / $21 Printed / $14 CD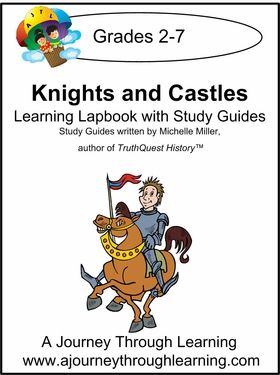 Astronomy and Space
(Recommended for Grades 2-7)
Available in the following formats: $13 Download / $14 CD / $21 Printed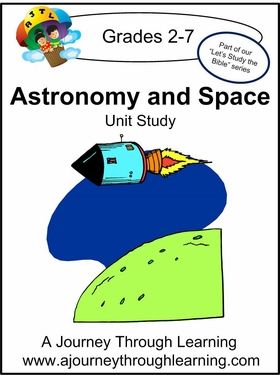 We started with my six-year-old working on the Letters, Numbers and Shapes lapbook and my Fifth grader working on the Knights and Castles lapbook. My youngest easily completed her first lapbook and moved on to work on The Earth lapbook which we completed as well.
With a birthday falling late in the fall, my six-year-old is borderline Kindergarten/First Grade work, so the Early Learning level lapbook was a breeze for her. However, the Grade 1-4 Earth lapbook was a bit more challenging and even taught me more than I ever knew about the ocean floor and mountains. It was definitely more than just arts & crafts. There was a lot of learning going on with each new lapbook session.
The lapbooks came to us in the form of a computer download, which we printed on our home printer and then bought file folders and used other supplies we already had around the house to complete the books. All we needed was:
Computer
Printer
Paper
File
Folders (We picked up a set of ten from the dollar store for $1)
Colored Pencils, or you can use crayons or markers if you prefer
Pencil
Scissors
Stapler
Brads
As a wannabe, but fails-miserbly-at-it scrapbooker, I was impressed that the lapbooks are more than just arts and crafts. While you're creating really fun little pop-up books and such, the lessons that are included are sound and really good teaching, and there are sheets of suggested books and activities to complete in addition to the actual lapbook.
It is recommended that each lapbook take approximately one month to complete, but you could make as little or as much out of each lapbook as fits your familiy's learning needs and interests.
The books are divided into sections, presenting different aspects of information in each new section. You know you've come to a new section when you see a sheet of paper with paragraphs of writing on it and titled at the top. The pages are easy enough for a child at approximately a second or third grade reading level to read on their own, but I still read some of them aloud to my Fifth grader.
We were able to complete at least one section a day, and some days completed more than one section.
At the end of the lapbooks are additional lists, such as book suggestions to read, game ideas, book report forms that make it easy to build a report, even a page for the parent to jot down a younger child's narration of a book. I was easily able to reserve the book suggestions I wanted from my local library, and my Fifth grader actually got excited about the idea of writing a book report using the guide sheets provided with the lapbook.
Even though my older child was capable of cutting, I found it went faster with no worry about cutting through a fold line when I cut everything out. We even had some fun and found creative uses for the scrap paper that was a by-product of all our cutting.
I had heard about lapbooks before and even dabbled in a couple here and there, but I never really latched on to using them regularly. However, through this review, I have fallen in love with well-designed lapbooks like the ones found at A Journey Through Learning. They really put a lot of research and thought into creating each lapbook topic. Their creativity and sound lesson information has made more than just a fun lapbook - It has turned me into a fan of the lapbook learning style.
Please read more reviews from
The Old Schoolhouse Review Crew here
, or click on the picture below: