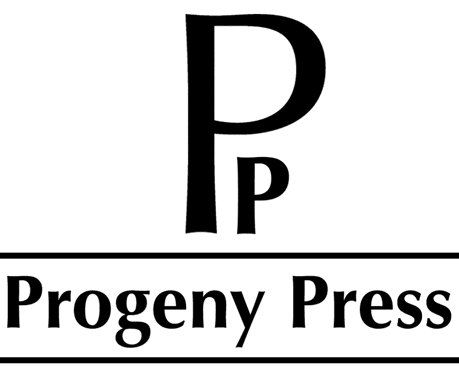 This is a review for
The Hobbit study guide
from
Progeny Press
.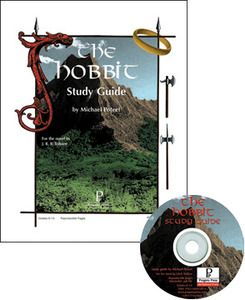 The study guide costs $18.99 for an instant download, $21.99 for the printed booklet or $18.99 for a CD.
I received:
-an interactive study guide via a PDF download created in Adobe
-an Answer Guide download
-a "Read Me" file that explains how to use the guides
Progeny Press makes literature their specialty. The company offers more than 100 study guides for literature works. Their guides range from Kindergarten through High School levels. They focus on:
critical thinking
literary analysis
comprehension
Christian application
According to their home page, their goal for students is to:
understand literature, and to rely on God's scripture for truth and values, and enjoy themselves while they do it!.
I am so excited about this company, Progeny Press. While literature is often thought of as a subject in and of itself, there are days I lean toward using literature as the core in our homeschool for all other learning. Someone once told me, after all, that this is how kings learned in days of old - Largely, by having someone read to them, or later reading by themselves, out of literary works and historic annals. So, if literature is an education good enough for kings, it's good enough for my crew.
The study guide is written at a high school level, and intended to be used with this age of students. Because, I am fascinated with "The Hobbit", I asked if we could review it even though none of my children are yet at a high school level.
I knew my children would be more open to an audio version of the book than the printed edition; and I wanted a way to listen to the story in the van and on the go, so I looked for one online and found a great narration on Youtube.com that I opened on my iPhone. I'm sure it's also available as an e-book elsewhere.
If you prefer the hand-held paperback book for your children, find it avaiable through
Progeny Press for $8.99
.
Reading, or listening to, the book is just the beginning. The interactive study guide is intended to come alongside the student and give meaning to what is being read.
I really liked the interactive study guide. It is a comprehensive, 62-page, PDF download that allows you to fill in the blanks, and even has links that take you to web pages for further study of some aspects of the story. I also liked that it is designed so that once you receive the master study guide, you can then save a copy for each student.
The word "interactive" means that the student is able to type directly onto the PDF download of the study guide with a computer that runs Windows or Mac and has an Adobe program installed (if you don't already have it, the Adobe download is free, and there is a link included with the Progeny Press download for easy access, if you need it). It still allows plenty of teacher interaction, as it does not automatically grade your child's answers, mainly because much of the answers are subject to individual narratives.
Of course, you also have the option of printing it off for them to fill in the questions with a pen or pencil. I chose to save paper and only explore the guide on our laptop. Either way, once they are done, you (the teacher) can write directly onto their guide - Either with a pen or pencil, or by writing down your own notes and typing it directly onto the PDF. Save - email - print - whatever you choose to do from there is your option.
I also love how the guide not only covered vocabulary words and other aspects of literature, but also included "Dig Deeper" questions that make the student think about how the story of "The Hobbit" parallels with the Bible, and scriptures. I didn't notice a slant toward one specific doctrinal approach.
Since our homeschool strives to direct our children to always look at life through the eyes and heart of Christ, this fits completely in line with my teaching style. I tend to take history, literature, science, and even math to turn it toward how it applies to our faith. So, it's extremely wonderful that Progeny Press does this work for me.
Though, the study guide is extensive and completely appropriate for 9 to 12 grade levels, I found the study guide to be adaptable for use for my 5th and 7th grader, though expect more one-on-one discussions and explaining with your middle schooler and late elementary aged student. I didn't just hand off the book reading assignment and guide for them to complete in a hands-off manner that I would expect an older student to be able to handle. Of course, my 6-year-old was far too young to work with the study guide. However, I still was excited to introduce her to the audible narration of this classic. Plus, now that I know about Progeny Press and that they also have study guides for books, starting at the Kindergarten level, I'm looking into what else they offer as well.
Read more reviews about Progeny Press
here
, or click on the picture below: