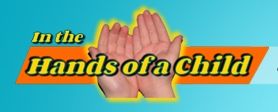 I received
Kitchen Science
Project Pack Curriculum from
In the Hands of a Child
, for review.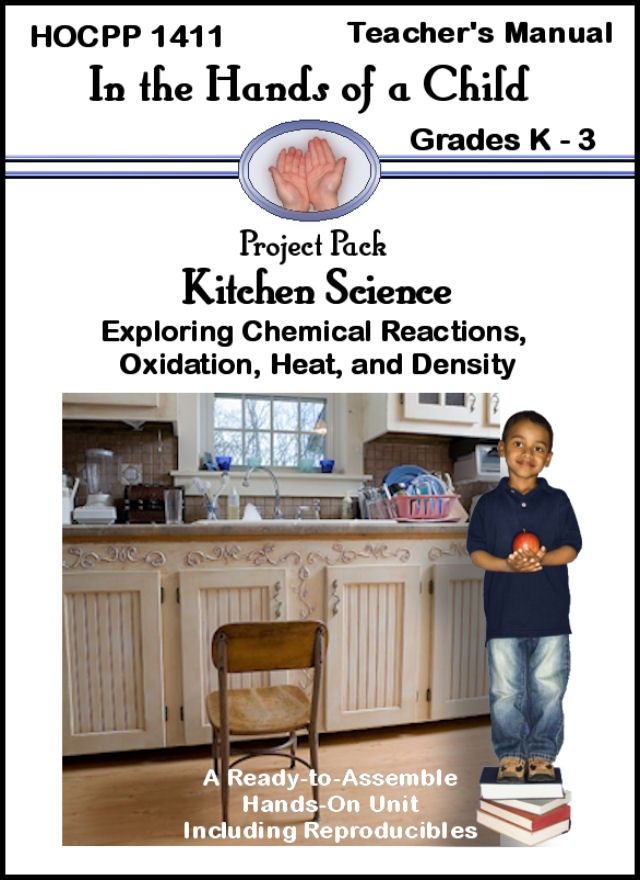 In the Hands of a Child has tons of Project Pack file folder book, lapbook style, learning paks available. This one teaches science using the file folder book, lapbook method, to illustrate what is learned through experiments done in the kitchen. It is kitchen science in a complete lesson package, using hands-on experiments, hands-on arts and crafts style file book making and other skills.
I sat down with my daughter, who is six and going into the 1st grade, intending to do the project in one afternoon. I learned that the suggested 5 day schedule was really a much better idea.
This pack sells for $12, but has recently been featured as a special $5 sale. I do not know how long the sale will last, so if you're interested in trying this out, hurry before the sale ends!
The Project Pack is intended for students in Grades K-3. I used it with my 1st grader but my soon-to-be 6th grader wanted to join us, so I allowed her to work with us as well.
I received the 68-page Project Pack in a pdf download format, and I printed it out on my home computer color printer. It suggested that you use colored paper, but I opted to have my daughter color in each piece instead.
Inside the instructions are excellent textbook style write-ups explaining vocabulary words used in science, a total of 8 experiments and 15 activities, an explanation of how to conduct each experiment as well as the hypothesis and what you can expect from each experiment.
In addition to the downloaded and printed booklet, I gathered together my supplies. Upon first glance, it appears to be quite an extensive list, but I actually already had everything in my kitchen or my craft drawers. When it was all said and done, I needed:
Downloaded Project Pack printed
2 File folders
Brad pins
Staples and stapler
Pen, pencils, crayons
Glue
Tape
Vinegar
Baking Soda
Jar
Soda Bottle
Balloon
Popcorn
Pan
Stove Top
Oil
2 Onions
Running Water
Freezer
Knife
Marshmallows
Microwave
Potatoes
Stove Top Pan
Water
Oven
2 Eggs
Salt
Water
Glass Jars
Apple
Banana
Avocado
Peach
Orange
My daughter really liked working with the Project Pack and with the kitchen experiments.
I was really happy about the vocabulary words and the experiments and activities, as they were not overly simplified and not overly difficult to understand. It presented my daughter with words like polyphenols and hypothesis. I loved this, because it didn't make it babyish or dumbed down. Still, it was challenging enough to actually learn.
I also loved how the cut-outs gave the option of allowing your child to trace pre-written dotted letters to fill in long answers. I loved this because it allowed her to get the feel for writing the long words while still being able to complete the project to look polished. The vocabulary words had a pre-written definition to cut out and glue on, which was wonderful because it would have been way too challenging to try to get my six-year-old to write out each answer word for word.
I am notorious for working an experiment and having it fail, so I was especially happy that each of the experiments worked. Plus, you even get to eat some of them when you're all done – Like the popcorn.
There was also a list of other related readings, which are probably available through local libraries. Here's just a handful of some of the ones that are recommended. If you choose to use these to supplement the Kitchen Science Project Pack, you could make several weeks unit studies out of the entire lesson pack:
Please read what other Schoolhouse Review Crew members thought of this and other products from In the Hands of a Child,
here
, or click on the picture below: