I received a paperback
Cognitive Thinking Style Workbook
from
PeopleKeys
for review. This workbook is an assessment with questions intended to identify a student's cognitive style of thinking and how he or she absorbs information.
It breaks it down into an acronym, LITE, and explains that you will shed some "LITE" on your thinking style:
L – literal
I – intuitive
T – Theoretical
E – Experiential
Even though the booklet is aimed more toward high school, college students or adults; I was very excited to have my son fill out the assessment, because this 13-year-old 8th grader is my biggest challenge in teaching. I am constantly revamping and reassessing my teaching style and his curriculum to make sure it meets his learning needs, and he is constantly throwing me for a loop and completely disinterested in almost any traditional learning.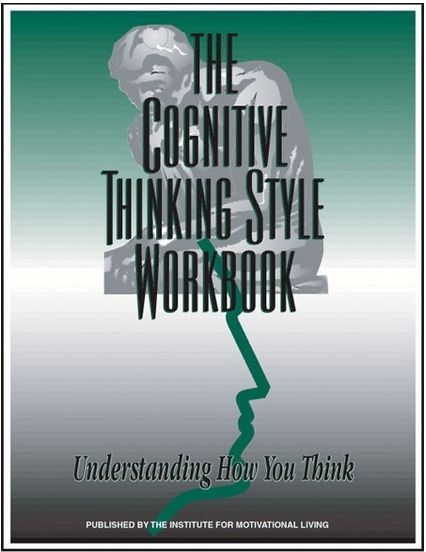 The workbook sells for $13, or for $11.05 when you buy quantities of 25 or more in bulk (and believe me, after you have one child take this test, you will wish you had one workbook for each of your other children and you and your spouse as well).
The booklet is a paper folded staple binding and is 17-pages with all of the information you need included between the pages. The only other thing I needed to use the book was a pen for my son to fill in the questions.
I handed my son the booklet and a pen and asked him to fill it out. He read through the instructions and figured out what to do, and had the questionnaire completed in about 15 minutes. When I saw his results, both of us laughed because it was dead-on in describing my son and the way he thinks.
Of course, I was then very curious to discover tips on how to help him learn. We discovered that he is an Experiential style. Not surprisingly, this style is one that likes to:
challenge the teacher to try different approaches
Ah – Did that ever make me feel validated in all my frustrations in finding lessons to hold his interest over the years?
So, now the quest begins:
After the student takes the assessment and scores the results, the next few pages are devoted to explaining the traits associated with each style. This was the part when both of us kept nodding our heads in agreement. He obviously answered the questions true to his personality which gave us accurate results.
This section is followed by a break down of how each specific style of learner can improve their learning experience. Not surprisingly, he wasn't as excited to discover that it might benefit him to work on some areas to make his learning go smoother.
The last few pages are dedicated to more questions that summarize the entire exercise and really get the student thinking how to apply this information in his or her life, especially when it comes to learning.
I really liked this workbook assessment. I especially liked how once he was done answering the questions, he immediately tallied up his scores and charted a graph inside the workbook to get his results. It did not require my sending it away and waiting for results.
My son and I found it easy to use and were amazed at how closely his results described him. I am excited, because some of my frustrations I have felt in trying to design curriculum around his learning style have been validated. I realize now that it is possibly just a difference in cognitive thinking. I love how it lists not only his strengths, and where his thinking excels, but also where he is limited, because I can now take this list of limitations and help him excel while not frustrating him by trying to make him fit into my cognitive thinking style.
Please read
other PeopleKeys reviews
from the Schoolhouse Review Crew, or click on the picture below: