For review, I received a six-month online subscription for my
8th grade
son, to
Time4Learning.com
This online learning is intended for students PreK-8th grade, It costs $19.95 per month per student, and $14.95 for each additional student in the same family. They also now have high school level learning available for $30 a month per student. The level I received was 8th grade.
For an example of what is covered, you can read the Time4Learning
8th Grade Overview here
.
Time4Learning is an online program that students use to learn. It can be used for a supplemental program, or as a complete curriculum. I chose to use it as a complete curriculum. It covers:
Science
Social Studies
Language Arts
Writing (Language Arts Extension)
Math
It requires an internet connection and a computer or laptop, or other device that allows for Adobe Flash playback interaction. I used a Dell Inspiron that runs Windows 7.

For my son, however, I prefer to allow him to use his iPad. I did not see anywhere on their site whether or not there is an iPad version available, but I had my son log on with his iPad using a browser that supports Flash which he already had on his iPad. He was able to maneuver everything with ease.
The lessons are presented in colorful, fun, video and bright picture formats with interactive questions. At the end of each presentation are quizzes and tests that are completed online with immediate feedback.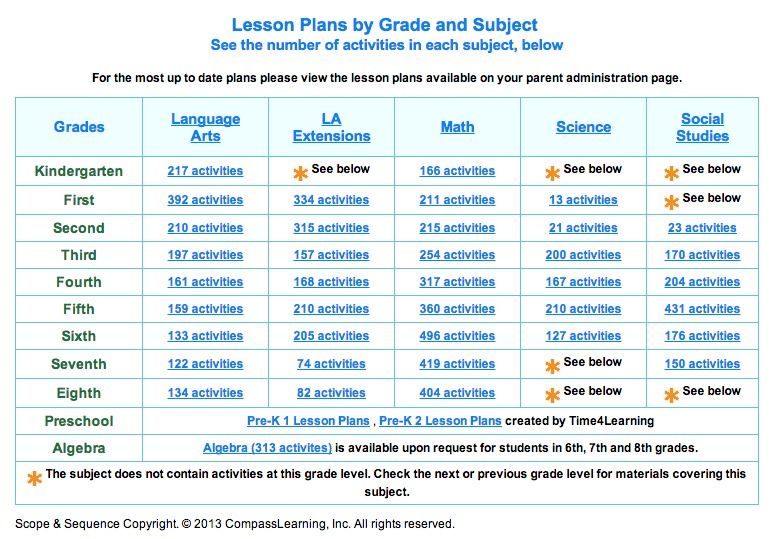 The program has a parent log in and a student log in. Once the student logs in, he sees the lessons which the parent has set up for him to view.
The first time the parent logs in, there is an easy-to-understand tutorial of how to get started along with parent forums and other helpful information for setting up and monitoring your student.
The parent log in provides options of creating a curriculum plan, progress reports, and additional resources, like creating your own certificates you can print out for your child, like this one:
There are also additional worksheets you can print out, and you can set limits and requirements for the lessons and the games, "playground" area. I really like the spelling lists that are specific to each grade level. I was happy to see that there is one for 8th grade.
The parent is able to adjust each subject according to grade level within the range Time4Learning offers. I really liked this option to rearrange learning levels as needed.
Overall, I really like the program as does my son. Most of the teaching seemed to be on the proper 8th grade level, offering both review of material my son had already covered as well as some challenging work, with the exception of Science and Social Studies, which were listed as topping out at 6th and 7th grade. For the most part, this feature would be great for lower level learners, but at the 8th grade level, in order to get a higher level for these subjects, I would need to upgrade to the High School level. It was still interesting to follow, but I would love for this to be a bit more advanced to put it at the 8th grade level and provide challenging work.
For math, I started out at the 8th grade level, and then requested an upgrade to Algebra. I received and email immediately saying that my upgrade had been set up, even though it said it could take up to 24 hours to get set up.
Also, the art program looks very exciting, but it keeps saying that it's "coming" or "almost here" even though another announcement says that the art lessons are "0" days away. When it finally does launch, we are looking forward to using it.
Please read what other members of the Schoolhouse Review Crew thought of Time4Learning,
here
, or click on the picture below: