I was asked to review the
Motivated Moms iOS App (with full year server access)
from
Motivated Moms
. The app is intended to help with household
organization by providing a house cleaning schedule checklist. I discovered it to be a customize-able, easy-to-personalize hand-held checklist guide.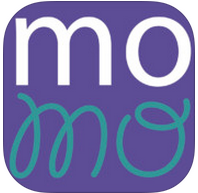 Motivated Moms also offers an app for Androids, and a planner in the form of an e-book. But, I got to enjoy the on-the-go iPhone app.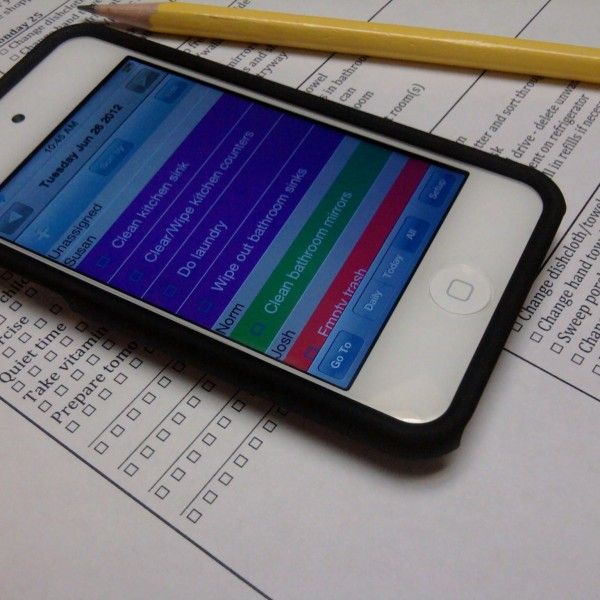 The idea behind the app is to break apart the typical duties of a homemaker into bite-sized, daily chunks that are doable and not overwhelming. The app further separates chores and tasks. Chores are done daily, while tasks are weekly or more long term duties.
First, let me say that I used to consider myself an extremely organized person. Oh, my bedroom or apartment may have been in shambles as I went about my busy single life. But, I always knew where everything was and could go right to it in a jiffy.
Then, I got married and had kids!
Then, I started homeschooling!
So, let's just say that an app claiming to help me stay motivated and organized as I go about my daily chores and tasks sounded like a good idea to me. What I discovered is that this app offers a sound checklist-style organizer that is easy to use from the moment it is downloaded to your phone. It also allows for a huge amount of flexibility and personalizing.
What's Included:
The App is all inclusive and very versatile for customization to make it adapt to your personal lifestyle.
Recommended Age:
The App is intended for adults, but it allows the user to assign chores or tasks to other family members.
Price:
In order to allow for users to sync between iOS devices, Motivated Moms needed to set up a server to handle the data. Because of this, The Motivated Moms app offers a subscription model for payment.
Purchase the app for $1.99, and this app includes two months worth of tasks with server access included. If you like it, you will be offered an in-app purchase for either 99 cents for one month or $7.99 for a year of data. Any data you saved up to the point of purchase of the full version will be saved on the server and not lost.
How I Used It and What I Thought of the App:
This is how a typical day's checklist looks like. I chose the list with the Bible reading, though there is the option to use a list that does not include the Bible reading time. If you choose the Bible reading, and follow the daily checklists, you will read through the Bible in one year.
With Bible Reading

I have just started chore charts with my kiddos, so I loved how I could assign chores to each child. This takes the pressure off of me to feel the burden of trying to accomplish everything myself. I really loved how I could choose the color assigned to each child and his or her chores.
Here's what the daily checklists looked like after I assigned chores to individual children:
The app lists daily chores, and then there are tasks. Tasks are listed as those duties that are done less frequently, once a week or so. The app allows users to edit these tasks:
Print or email:
Motivated Moms also has a printable e-book planner which is not part of the app, but no worries! The iOS app also allowed me to print out anything I wanted to. The print feature requires use of Air Print and a printer that supports Air Print. If you don't have a printer that's compatible with Air Print, like I don't, it also lets you email the lists to be saved or printed from your email. So, I just emailed to myself, what I wanted to print and printed it from the email. Easy peasy.
How I Used It:
I played around with the app a lot to see how much it had to offer and how I could personalize it.
I am not only a stay-at-home, homeschooling mom. I am a self-employed work-at-home, homeschooling mom. I write for online sites such as CBS Local and a few others. A great deal of what takes up my time and throws a wrench in my daily chore planning is when assignments come in with a deadline. So, I decided to add these to my daily chore lists as well. This is great because it took my to-do list off of my laptop and into the palm of my hand.
I Uncovered Even More Customization Potential:
While, I realize this is an app that helps motivate as the user sees tasks checked off and not necessarily a homeschool hour log, but I learned that I could add the chore of finishing each homeschool subject each day and color code it based upon child. I think it has a lot of potential for me in this regard because I have more trouble remembering to write down what the children actually accomplish and then find myself backtracking to create a log. At the very least, this feature works out great to keep us on track each day to finish what needs to be completed academically.
I also discovered that I could sort the chores and tasks by rooms. My house is fairly small, so the listed rooms were sufficient. But, if you need to, you can add additional rooms as needed: