Since character building and instilling Christian values and the fruits of the Spirit into my children are an important part of our homeschooling efforts, I was happy to be asked to review
Parenting Cards
from
We Choose Virtues
.
The cards are a physical set of teacher cards for the home. The set I received used the NIV version of the Bible, though they also come in King James. The Parenting Cards are intended to be used with children ages 3-11 for about 10 to 15 minutes each day until the entire family becomes fluent in the language of character building.
Also included were the following PDF downloads:
Homeschool Kit Product Page
Kids of VirtueVille Coloring Book
Family Character Assessment
Teacher's Handbook
Butterfly Awards for Kids
Sing Along Songbook
They also have a kit designed specifically for homeschoolers. This kit includes everything a homeschooling parent needs to teach 12 virtues to their children.
Included in the set are:
Reusable Parenting Cards
Reusable Virtue Flash cards-families
Reusable Kids Virtue Poster
Reusable Three Rules Poster
Reusable Kids of Virtueville MINI Posters
Consumable 100 Days of Virtue Chart and Butterfly /stickers
Consumable 25 ct. Pad Virtue User Reviews
The Parenting Cards set sells for $38.49 - Add the
WCV Download Bundle
for just $7.99
The
entire Homeschool Kit
sells for $98.99
The cards are a great tool in and of themselves, but the teacher's handbook, the butterfly awards, sing along songbook and coloring book that come in the kit all work together with the Parenting Cards to reinforce and enhance each lesson.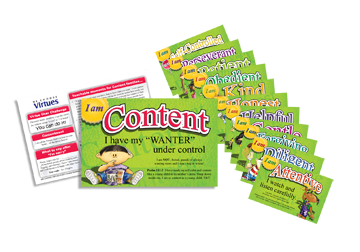 The creators of the We Choose Virtues products are Heather and Elton McMillan. They have four children, ranging in ages from 15 to 21. They are family pastors at their home church in Oregon and train children's pastors internationally. We Choose Virtues is part of their journey to make a difference in this life which includes a miraculous cancer healing and other amazing stops along the way. They hope that they will bless and inspire families to grow in character, in a fun and simple, lasting way. Part of their product line includes teaching tools for parents and for classroom or Sunday school settings.
The Parenting Cards are really colorful, a great size for little hands to hold and also look attractive displayed on the fridge which I have decided is a great place to leave these cards as a reminder.
Each new virtue comes with an easy-to-remember "Virtue Catchphrase" that children will hopefully remember long after the lessons have been taught.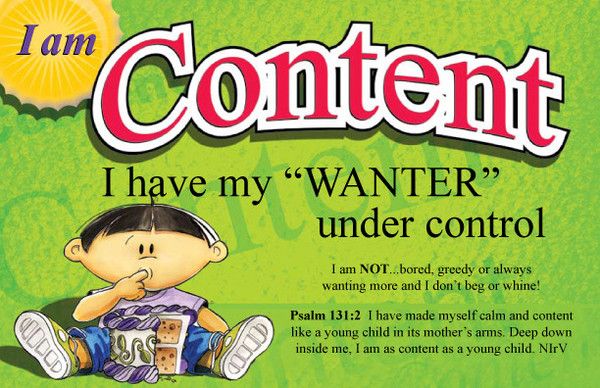 The front of the cards highlight the new virtue being learned with a brief description of what it means, followed by a scripture memory verse. Each new character is presented in an early childhood through elementary level, cute and whimsical yet getting the point across.
The backs of the cards also include a scripture memory verse as well as the teachable moments, fun activities suggestions, short devotionals.
The Virtues on the Parenting Cards I received seemed to fall right in line with how the Bible describes the fruits of the Spirit. They include:
Gentleness
Patience
Forgiving
Self-Control
Kindness
Perseverant
Helpful
Contentment
Dilligent
Honest
Attentive
Obedient
HOW WE USED THE PARENTING CARDS AND WHAT WE THOUGHT
I sat down with my 7 year old daughter and introduced her to the cards. I discovered very quickly that the suggested, "teach one virtue per week" is the best way to approach teaching virtues. The cards make this really easy because the back of each card is separated into sections. The Teachable Moments activities work best when spread out over the course of the week.
There is a Virtue User Challenge
A reminder that virtues are best taught by example
A "What to say after 'I'm sorry'" section that teaches repentance
A Teachable Moments with devotions and activities
The Kids of VirtueVille story time format.
Each card is super easy to follow and is designed for the teacher to hold while reading and following along on the opposite side. The side the child sees has a cute picture and a Catchphrase as well as a scripture.

I like how there is a fun-to-remember Catchphrase, and I also love that there are memory verses with attractive pictures. I'm also impressed at the progress charts and awards, the coloring book and the sing-along song lyrics book. Most of all, I love how each virtue is wrapped with scripture and encouragement.
We Choose Virtues is offering a special sale to readers of this blog:




June-August: Use Promo Code: BTS20 to receive 20% off anything in the WCV Store.
Additional Special Savings:
We Choose Virtues is also offering some fantastic sale that is good through the month of June:
Promo Code BIG50 to receive 50% off their amazing set of twelve 11X17 Kids of VirtueVille Posters! This is a first-time offer at this low price. The posters work great for school classrooms, kids church rooms, homeschool rooms, children's bedroom walls, bathrooms, or hallways.
Only one promo code is good per order.