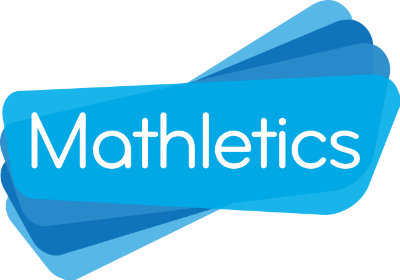 I knew my soon-to-be 9th Grade son would be excited to find out that we had the opportunity to review
Mathletics
from
3P Learning
, but I was thrilled to discover that my 2nd Grade daughter was offered the opportunity as well. The program provides curriculum that is intended to be used as a supplement for Grades K-12.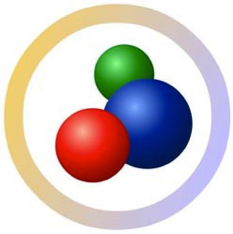 I received, for review, a full year subscription for two students (a value of $179), though the price is currently on a discounted price of $59 per student. I don't know how long this offer will last.
Try it out yourself before you decide
.
This is an online program, but there are also printable workbooks available in the parent log-in section. I was asked to use it at least three to four times a week during the course of the review. My lucky two children chosen for the review were my oldest son (entering 9th Grade this fall) and my youngest daughter (basically a 2nd Grader but doing some 3rd grade work - It's complicated).
When your child first logs on, he or she has the option of setting up how they want their page to appear, and then they design their personal profile icon. You can choose to make the picture look like your child, or choose hair color, etc. that looks nothing like your child. Your choice. Regardless, it's a fun step in the setup process.
Once you're logged on, the student has the option of choosing activities. Within the activities, the students earn medals which are basically just a fun way to visually see where their strengths lie and where they need more work. However, it also seems to do something great to inspire learning when there's a slight competitive edge to it.
One of my favorite online aspects was the option to compete live with other students from around the world. There are different levels of competing, but I found that even at the lower level, it was really beneficial to reinforce basic addition skills. It was really fun to see the scores flash at the end when a high score was achieved, and if you enter a wrong answer during the competition, you know it right away because of a buzzer sound.
These online gaming style of learning sites are great for younger pre-school and elementary kids, and even into middle school, but I rarely see them go as high as the high school level. So, I was happy to see that the learning went up into geometry and algebra level that is a perfect fit for my early high schooler.
It also provides fun graphics that make you forget you're learning.
Skill appropriate drills
Timed Real world challenges
Problem Solving math skill-related games
Term searches complete with an online dictionary and concept search
Rain forest themed math on-screen activities
Times table music videos
For my teacher/parent log-in, there were:
HOW WE USED IT/WHAT WE THOUGHT
WHAT I DISCOVERED WAS THAT 3P LEARNING MATHLETICS IS A LEARNING TREAT! IT TURNS MATH TIME INTO A TIME WHERE IT'S EASY TO FORGET YOU ARE LEARNING. WHILE IT'S A SOLID CURRICULUM SUPPLEMENT PACKED WITH LEARNING - YOU'LL FEEL MORE LIKE IT'S A REWARD!
Even though this is primarily intended to be used as an online learning site, one of my favorite aspects of the teacher log-in were the instant workbooks that I could print and use. I printed out some of the workbook pages for both levels, elementary 2nd grade and geometry level. I loved the option to use the traditional workbook style learning alongside the more fun and interactive online gaming style of learning.
Find 3P Learning Mathletics on
Facebook
and
Twitter
.