I was happy to get the chance to review
UberSmart Math Facts
from
UberSmart Software
, intended for students in Grades K-6 or any age that needs math facts reinforcement. The software sells for $24.95.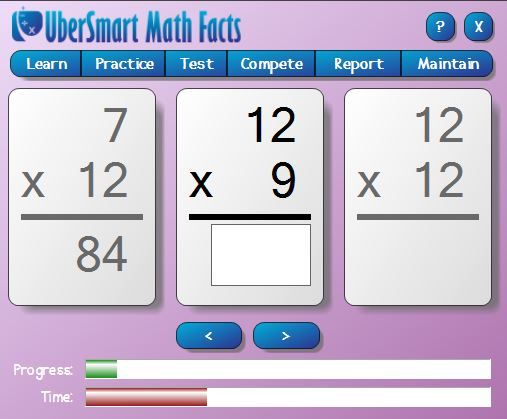 The program helps students master math facts. This is software that you download to your computer and is able to be used by 8 or more students. The program requires Windows 7, 8, XP, or Vista. I ran ours on a laptop that is using Windows 7 as its operating system. Once it's downloaded, it does not require an internet connection to use. When I set mine up, I chose to include the desktop icon to make it easier to access.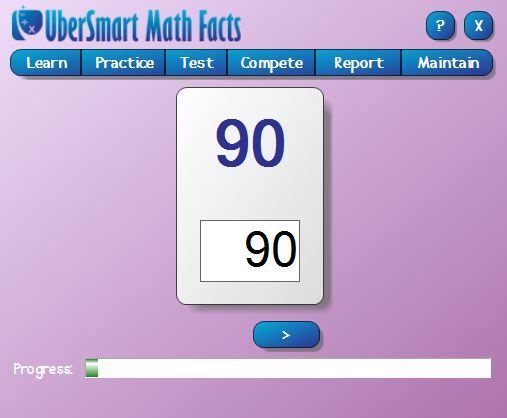 I found it really easy to use, as did my 7-year old. I enjoyed the encouragement sounds of cheers, and when a problem was incorrect, it had a nice little reminder that wasn't intimidating.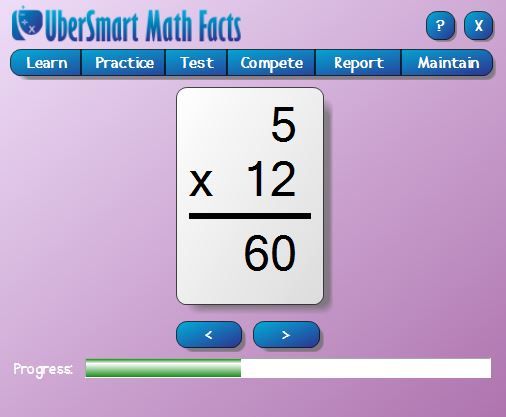 It is set up in a way that allows students to easily practice and then be tested on math facts using three main forms:
Dot cards
Keyboard Entry
Flash Cards
The dot cards are similar to dominoes, and the student selects the proper dot card to answer an addition or subtraction problem. Choose between math facts using 0-9.
The Keyboard Entry uses ten-key numbers on the computer keyboard that gives the child practice locating where the numbers are found to type. A number appears on the screen, and the student finds the numbers on the keyboard and types them to enter the answer.
The Flash Cards look like the regular card stock paper flashcards, but are on screen. Choose between add, subtract (Number facts 0-9) or multiplication, division (Number facts 0-12).
Some of the options of the software that you will choose from include:
Learn (This is not an instructional full-curriculum, teaching style of "learn" but rather a basic tutorial of sorts that shows you how to properly use the keyboard to answer on-screen work problems during the practice section.
Practice (Choose from the Dot Cards, Keyboard Entry, or Flash Cards at various levels of Beginner or Intermediate, from 0-9 Math Facts on Addition/Subtraction and 0-12 Math Facts on Multiplication/Division.)
Test (Choose between an assessment test, or an Intermediate level Mastery Test that allows you to choose from Addition (Number Facts 0-9), Subtraction (Number Facts 0-9), Multiplication (Number Facts 0-12), or Division (Number Facts 0-12).
Compete (You compete against yourself in time tests, trying to beat your previous score.)
Report (There are numerous reports available that show your child's progress in every area of practice, testing, and competing.)
Maintain (This is where the user information, like student's name, etc. is stored)
If you get stuck or want to know more information, all you have to do is click on a question mark icon, and there are tons of math facts helps instructions at your fingertips.
I found it to be a great review, drill type of tool to fits nicely alongside any math curriculum. It provides progress reports, some of which you can print out for your records, which is nice to have a tangible report to file away or to include in any state-required record keeping.
Please read what other members of the Schoolhouse Review Crew thought of UberSmart Software by clicking on the picture below: