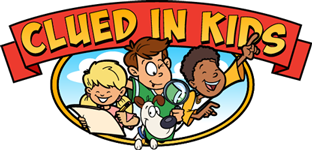 I was so excited to get the chance to review the
Slumber Party
Clue Pad ($8.99 for kids 6 year old and up) and the
Thanksgiving Treasure Hunt
($5.99 for kids 4-104) from
Clued in Kids
.
When I was a kid, my older brother loved to hide my Christmas gifts and then set up a treasure hunt scavenger hunt for me to find it. When I would walk through the house, uncovering pillows, looking under furniture, opening the fridge to push food aside, all to find the next clue - I would get more and more excited knowing that one of those clues would finally uncover my gift. When I would eventually find it, I'm not sure which one of us became more excited - me or my brother - Because he had so much fun setting up the hunt and watching me enjoy it.
Combine this fun with the potential of learning facts about holidays, or virtually and literally any subject, through treasure hunt excitement, and Clued in Kids is born.
I was thrilled to receive two of the Clued in Kids treasure hunts. I was especially excited about the Slumber Party Clue Pad since my youngest daughter was about to celebrate her 8th birthday. I decided it would be fun to go on a treasure hunt as a party game. My kids were pretty excited about this idea, too.
The Slumber Party Clue Pad I received as a physical product that contains all the fun I remember slumber parties being all about, with dares, secret codes, and even a pizza picture puzzle. It is recommended to be used with groups of 1-10 kids, ages 6 and up. It works well with kids of different ages playing together as well.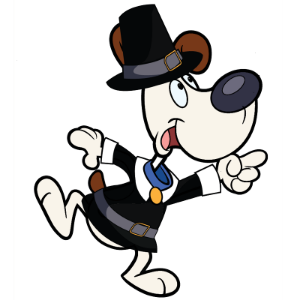 The Thanksgiving Treasure Hunt is, as the name implies, centered around the holiday of Thanksgiving. I received this one as a PDF with 12 printable clues that also teach facts about Thanksgiving. It's intended for families or friends, ages 4 to 104, so even Great Grandpa can join in the fun. The printable version was easy to print and then all I had to do was cut the cards, and they were ready to use. There were fun puzzles, but it wasn't just meaningless fun with this set. It is a really interactive fun and a fantastic way to learn about Thanksgiving.
The hunts are real easy to set up, It is expected to take 10-15 minutes to set up, but I think the 8 minutes set-up time printed on the front of the Slumber Party pad is even more realistic, as it is super easy to set these up.
I started by reading through the instructions to get it ready to go.
Begin to hide the clues
Decide on what the treasure will be. It can be stickers, candy, money, pizza, cupcakes, a book, pencils, erasers, or any treasure as big or as small as you like - It's your choice. If you use it with a group, consider having a pot of treasure (several stickers, or gumballs, or a healthy snack, or an entire pizza to share)
Helpful Tip: Be sure to hang onto the answer key as the kids go through the clues and work the puzzles, so you can easily help if needed.
It's that easy! Now, it's time to have some fun and maybe even learn in the process.
I also had a fun with the online Puzzle Maker that allows you to plug in your own questions and then select a place in your house where you want to hide the prize. You plug in the questions and answers, choose the location for the treasure, and then it automatically creates a puzzle that your child can complete and uncover the clue as to where to find the treasure.
Take a peak at the Christmas treasure hunts
Find Clued in Kids scavenger hunts fun for yourself online at Twitter, Facebook, and Pinterest. Clued in Kids has tons of treasure hunts available, and many of them were reviewed by the crew. Learn about the other treasure hunts that are available and what the other members of the crew thought by clicking on the picture below: