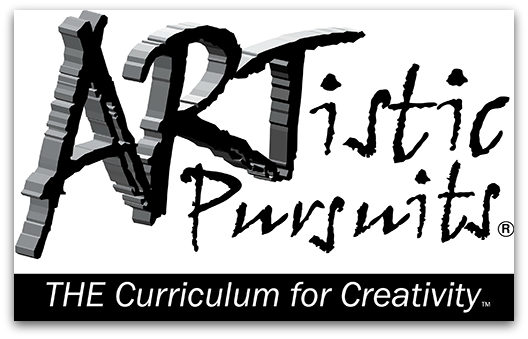 I was thrilled to get a chance to review
Middle School, 6-8 Book Two: Color and Composition
from
ARTistic Pursuits
.
What is ARTistic Pursuits and Middle School, 6-8 Book Two: Color and Composition?
As the title implies, this book is directed toward students in Grades 6-8, Middle School. This book is the second book in the series on Art and Composition and is written by Brenda Ellis. The intent of ARTistic Pursuits is to present a comprehensive art curriculum that is created to involve students in the entire creative process and to also help the student develop observation skills.
The book is 92-pages that covers aspects of the "mysterious language of color", such as:
Use of color pastels
Hue and Intensity
Textures
Monochrome, primary and secondary color combinations
Warm and Cool colors
Shapes
Values
Space and depth
Viewpoints
And other elements of color and design
It also includes a list of art supplies needed and a note to parents about book content and scheduling, an evaluation sheet, and a bibliography.
There are 16 units, and each unit contains 4 lessons. The lessons begin with a brief summary or vocabulary words that will be used in that lesson.
Unit 1 - Hue and Intensity
Unit 2 - Primary and Secondary
Unit 3 - Monochrome
Unit 4 - Complementary pairs
Unit 5 - Neutrals
Unit 6 - Warm Analogous Colors
Unit 7 - Cool Analogous Colors
Unit 8 - Color Application
Unit 9 - Balance in Color
Unit 10 - Parallel Rhythm
Unit 11 - Converging Rhythm
Unit 12 - Space with Little Depth
Unit 13 - Depth
Unit 14 - Viewpoint High
Unit 15 - Viewpoint Low
Unit 16 - Emphasis
For the most part, students get used to the rhythm and flow of each unit and the lessons within the units. With only a few exceptions where there may not be a heading of "The Artist" or "The Culture", the book uses a few main headings in the lessons:
Lesson 1 - Be Creative - This section suggests activities for the students. The objectives of each are clearly presented inside a boxed text section.
Lesson 2 - Presents a new work of art and discusses it, followed by:
The Artist - Gives background to various artists
The Culture - History into the topic discussed
The Challenge - Sets out the guidelines to an activity meant to challenge the student
Lesson 3 - Try a New Technique - Introduces a new artistic technique.
Lesson 4 - The Project - This is where a new assignment is presented for the student to complete, along with pictures of other student's works of art in the Student Gallery section.
I received a physical paper-back, plastic spiral-bound book. Included was a supply list, the items of which I either had in the house or was asked to purchase separately.
The extra supplies needed included:
Prismacolor Nupastel assorted colors, set of 12 or larger
General's flesh tone pastel assortment
Cray-Pas Junior Artist Oil Pastels, set of 50
Drawing paper Pad 9"x12" 100 sheets
Pastel paper pad in assorted colors 9"x12" (24 sheets) including white
Paper blending stump
Vinyl eraser
Kneaded eraser
Chamois 4x4" or larger (or cotton balls)
How Did We Use It?
I sat down with my 7th Grade daughter, who has been begging me for a good quality art program and introduced the book to her. She pretty much took it from there and completed assignments without much, if any, further help from me.
Here are some examples of a few of the assignments you will find in the book:
What Did We Think?
This book is really easy to follow and is a wonderful guide to learning artistic techniques. We left with a feeling of freedom to express ourselves and to explore more of our inner artist. I really liked how some of the activities suggested going outside and taking in sights and sounds of nature. What a nice break from a normal inside routine. I also loved how there are lessons about actual artists spattered throughout the book, showing how each new technique was used in their work.
ARTistic Pursuits has a full line of other art instruction books, and the TOS Review Crew received a wide selection and representation of various levels and styles of art instruction. Read what other members of the TOS Review Crew thought of the book they received by clicking on the picture below: