*
I was thrilled to get a chance to review the
Privileged Species
DVD from
FishFlix.com
.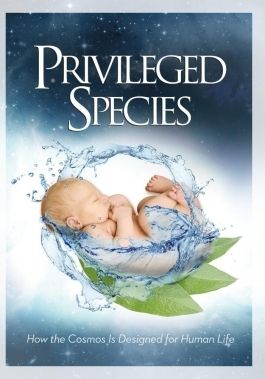 What is FishFlix.com?
FishFlix.com was started by a Turkish Christian American Dr. Enis Sakirgil who became involved in the making of the film, Apostle Paul and the Earliest Churches, which was created to share information with Christians in the western world about the country of Turkey and its wealth of biblical history. He began selling his movie online, and gradually added other Christian films to the site. FishFlix.com is now based in Mora, Minnesota. It partners with a radio ministry in Turkey that is intended to expand the Kingdom of God in Turkey.
FishFlix.com offers Christian movies at discounted prices families can afford so they can watch uplifting movies together as a family. There is even a section of $5 DVDs, and all orders more than $35 receive free shipping. The movies offered cover a wide array of titles for inspiration, education, and entertainment. The options include titles relating to Children's Christian Movies, Apologetics, Educational films and documentaries, Christian History, Biblical Movies, Dramas, Romance, Action, and so much more.
Order directly from the site, and the DVDs or Blu-ray discs are shipped to you. I received a physical DVD called
Privileged Species
in the mail for viewing. Some of the rest of the Review Crew received other titles, such as
Exploring Ephesus
,
Torchlighters: The John Wesley Story
,
Unbroken Legacy of Faith Edition
,
Flight
and
Metamorphosis
.
What is Privileged Species?
Privileged Species is a documentary presented by the Discovery Institute. The 33-minute film explores whether or not our planet was designed and planned for human beings to live or is it just a random happenstance? The documentary uses physics, chemistry, biology and other acknowledged scientific information to show how the universe was designed specifically to support the life of people. It also delves into exploring elements, oxygen, and water that is needed to sustain this kind of life. Michael Denton is an author and a geneticist who provided information into the scientific studies based upon his work with retinal blindness and genes. Andres Williams narrates the presentations.
It opens up with Bill Nye addressing an audience and saying, "I am a speck!" It then segues into explaining how the cosmos is designed for human life. Just a few degrees off in either direction, and human life would not be sustainable on this planet.
How Did We Use It?
I put the Privileged Species DVD into my laptop and watched by myself first to decide whether or not I would also share it with my children. After viewing it, I can't wait till my son gets a chance to view it for science because it's right up his alley as my child who loves science but also loves his God and argues that the two are not exclusive of each other.
What Did We Think?
As a Christian and a home educator, I have learned that studying science often ends up revealing more and more about the incredible nature of God. This DVD is another example that backs up how science is all part of an amazing design and not something that just happened. The DVD was fascinating. I loved how it used science to prove and present the facts.
Read what other members of the TOS Review Crew thought by clicking on the picture below: