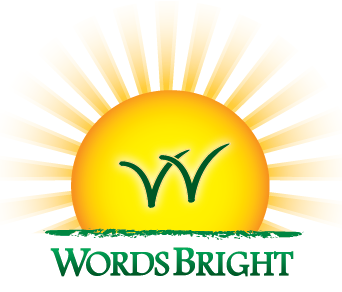 I was thrilled to get a chance to review "
S is for Smiling Sunrise
", a new twist to the ABC song in the form of music, a story book and
Teacher's Guide
from
WordsBright
. The book is written by Vick Wadhwa and illustrated by various artists and is intended to communicate values, goodness, and beauty associated with each alphabet letter.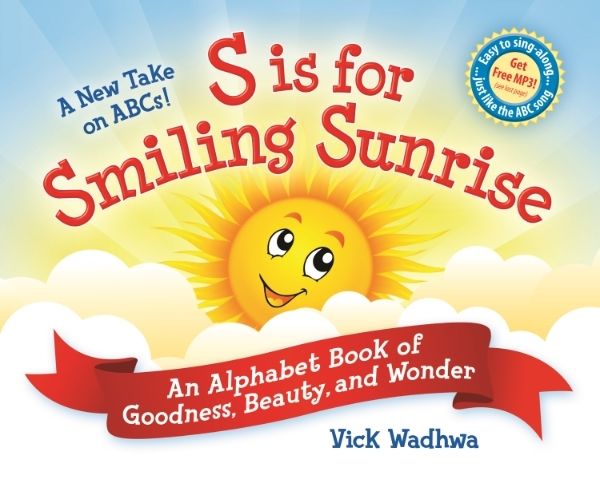 *
The video gives a great sample of what to expect from this award-winning book:
*
What is "S is for Smiling Sunrise"?
It is a physical hard-cover book with accompanying music that provides a new twist to the ABC song. The "S is for Smiling Sunrise" book got its start when Vick Wadhwa, who is an entrepreneur and scientist with a Ph.D. in pharmaceutical chemistry, noticed his toddler daughter was bored with the typical ABC books. He set out to put a new twist on learning.

10% of all proceeds from the sales of this book goes to health and education projects for disadvantaged children.

I received the hard cover book, which is approximately 9" X 11" and the perfect size for your child to see the bright and beautiful illustrations, letters and words while holding him or her in your lap to read. Or, it's a great size for little hands and emerging readers to handle. It came with a CD inside and a curriculum suggestions guide for K-3 grades and for Pre-K. The CD and teacher guides are not normally sold with the book but are provided for customers as a free download in mp3 format at the WordsBright site along with a Pre-K or K-3 curriculum suggestions guide pdf digital download.
How Did We Use It?
The book is intended for children ages 3 and up, but has a curriculum guide for those in Grades K-3. Since my daughter is technically within the age and grade range that this book is intended for, being in 3rd grade, but is a competent reader - I decided to hand her the book to read while I put in the music CD. We then discussed questions and talked about vocabulary words and had some fun with the curriculum guide that was included with the book. This is really where the book comes alive and has huge potential for an expanded learning adventure beyond the story.
I handed the book to my 8-year-old fluent reader and had her read while I put in the music CD for her to hear as she read.
The teacher's guide focuses on concepts of each letter, vocabulary, language and character development. For each letter of the alphabet, the guide provided:
Concepts
Questions
Vocabulary Words
Activities
We than explored the teacher guide suggestions. Some of the activities we did together, and some of them I used pictures from places we had visited to express how they represent the featured letters. We also discussed vocabulary words that are listed in the teacher guide under each new letter.
Exploring Colors for the letter "C"
Drawing black and white Zebra stripes for the letter "Z"
What Did We Think?
I think the book is very visually appealing and downright adorable! The song adds an auditory aspect and creatively associates letters with the pictures that are presented in the book. The book alone is really cute and would make a great bedtime or learning time read aloud for little ones just learning their letters. However, the curriculum suggestions guide is what really makes it fun and furthers learning for the older kids, with my daughter being on the upper end of the recommended age and grade range.
Read what other members of the TOS Review Crew thought by clicking on the picture below: