*
I just received a landslide of blessings in the form of Bible studies for my child. I was thrilled to get a chance to review several New Testament Overview Part 1 lessons from
GrapeVine Studies
, including the
New Testament 1: Beginner John to the Apostles
and
New Testament 1: Level 1 Birth of John to Jesus' Ministry
and
New Testament 1: Level 2 Birth of John to Jesus' Ministry
.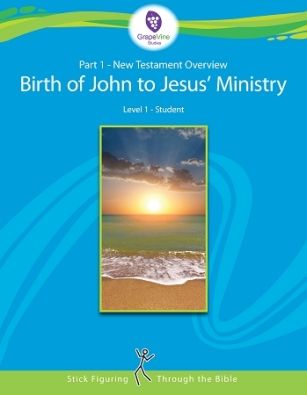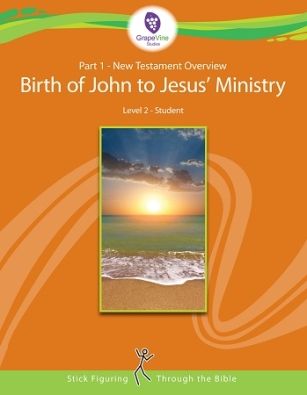 *~*
What are GrapeVine Studies?
These studies take the Bible and present it in understandable lessons that are accented by easy-to-draw shapes and figures. For the younger child, the pictures are traceable outlines, and the older child it is freehand drawing. But, both keep the focus on the Scripture and the lesson.
Beginner Version:
Level 1:
Level 2:
The New Testament lessons cover from John to the apostles and/or Jesus' Ministry. The beginner level is intended for ages 5-7 or Pre-K to Kindergarten and presents an overview of major events in the New Testament with an Old Testament overview. Level 1 is intended to be used with Ages 6-8 or Grades 1-2. This level introduces a timeline and provides extra room for drawing. Level 2 is intended for children ages 8-10 or Grades 3-4 and introduces more complex memorization skills and a few more Bible facts.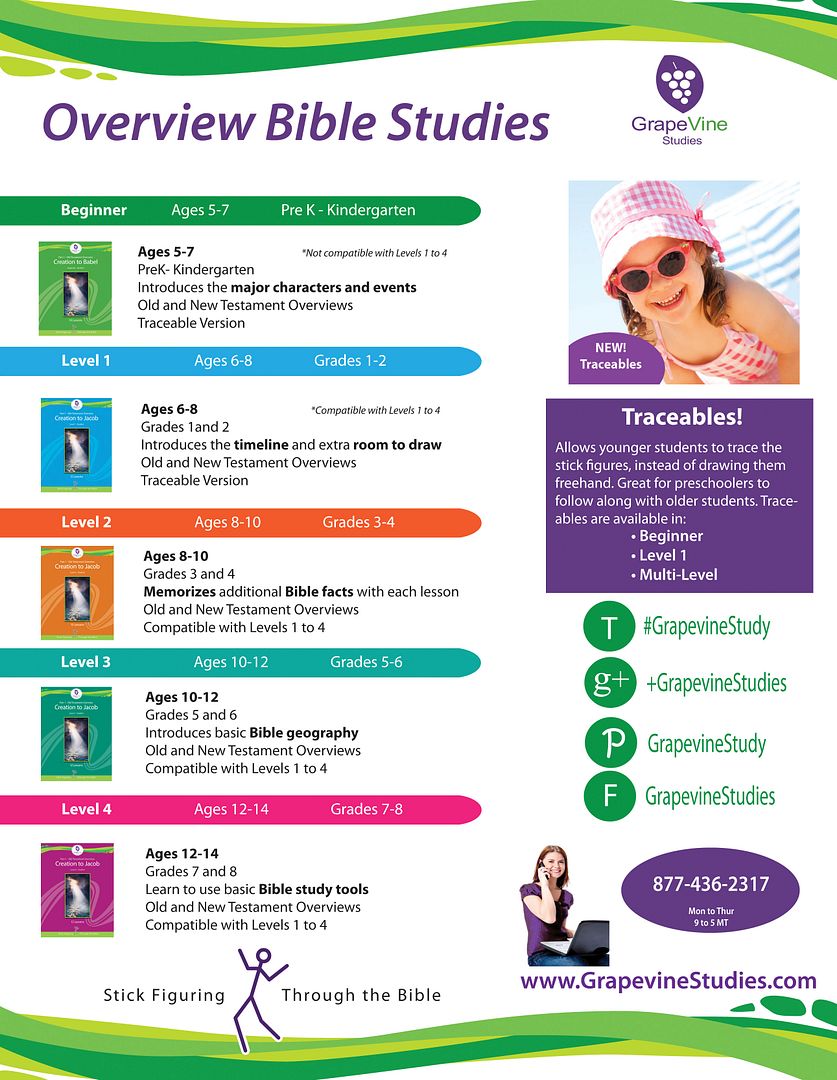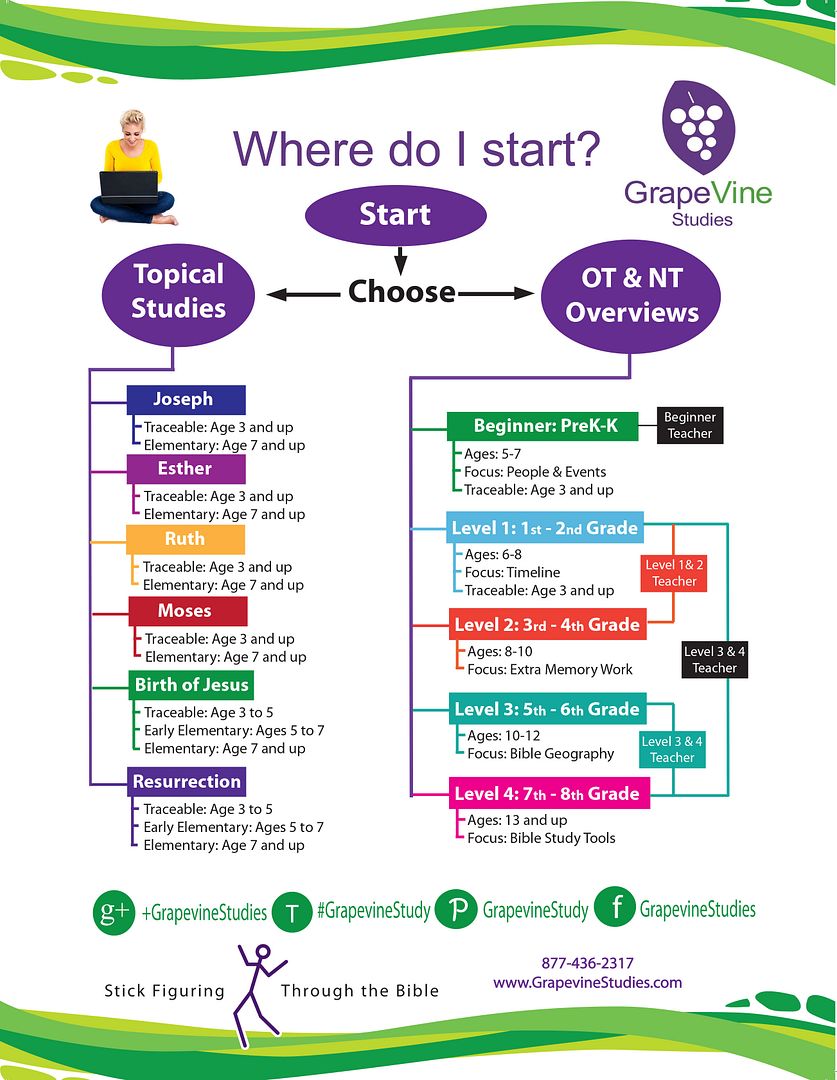 I received a PDF download of each of the studies mentioned above. I received a downloadable PDF for the New Testament Part 1 in the Beginner, Beginner Traceable, Level 1 Traceable and Level 2. Each included a Teacher's Guide and Student Work Pages.
How Did We Use It?
I was very excited to get a chance to review part of the New Testament studies, because I had the opportunity to review the Old Testament with my daughter, and we fell in love with this Bible Study program format.
READ MY OLD TESTAMENT REVIEW HERE!
I printed the pages for use and decided it would be best to put each study into its own file folder with 3-ring prongs and pockets. I used the pockets to store the teacher pages and the three-ring prongs for the student work pages.
ALL WE NEEDED WAS:
A COMPUTER/OR OTHER DIGITAL DEVICE THAT RECEIVES PDF FORMAT,
A PRINTER WITH COLOR INK,
A 3-RING BINDER FOLDER, (AND A 3-HOLE PUNCH)
CRAYONS OR COLORED PENCILS AND
A BIBLE.
What Did We Think?
We have fallen absolutely in love with GrapeVine Studies, so I was so happy to be honored to be asked to review several of their studies. I really think it takes complicated Bible accounts and turns them into easy-to-remember facts by adding stick figure style drawings to each lesson. One of the things I love is how they use stick figures to simplify the drawing process. This serves several purposes - One is that because of the simplified drawings, the focus remains on the lesson and not on needing artistic talent. Another is that the lessons use color coding and simple shapes and drawings to emphasize various aspects of the Bible. These colors and shapes stay consistent throughout all of the lessons.

Another thought is that my oldest daughter and I have recently taken on the task of being preschool teachers on Sunday at our church. I would love to see GrapeVine Studies being used for these littles as well.
*~*
SOCIAL MEDIA LINKS - Find GrapeVine online @:
*~*
Even though I was privileged to get the chance to review several levels of a GrapeVine study, there are several other lesson books and levels that other members of the TOS Review Crew got to experience. Read what they thought of these additional products from GrapeVine Studies by clicking on the picture below: