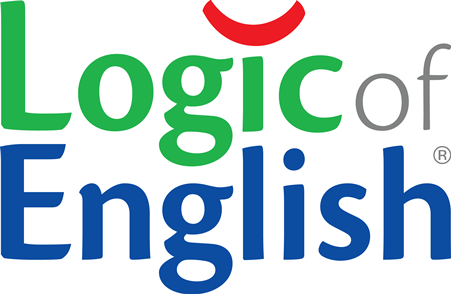 My youngest is such a logical child that sometimes explaining new concepts is met with a lot of questions that help to wrap her little brain around why things are done a certain way, so I was thrilled to get a chance to review
Essentials 2nd Edition
from
Logic of English
. I was anxious to see how this logical child would benefit from this program that takes a unique approach to learning the English language.
What is Logic of English Essentials 2nd Edition?
The Logic of English Essentials 2nd Edition is intended for students age 7 and older. Essentials 2nd Edition covers three levels of learning which is labeled as A, B, or C and is also color coded. The program covers English reading, grammar, spelling and vocabulary as well as Latin and Greek roots and morphemes. It takes a unique and logical approach to word sounds, called phonemes.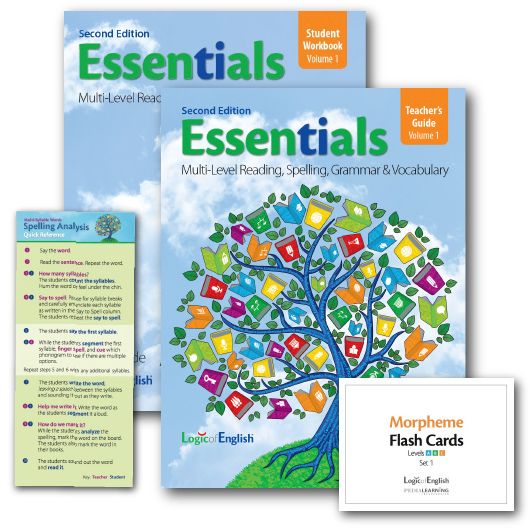 WHAT'S NEW IN THE 2ND EDITION? This new edition includes three levels of spelling tests as well as three levels of grammar and dictation in each lesson for teaching multi-grade levels or to use with the same child for three years as the child progresses, a pre-test for proper learning placement, 10 pre-lessons, new additional spelling rules, color-coded and easy-to-follow lessons, new guide to teaching spelling analysis, and there are some other additional goodies that have changed from the First Edition to the Second while leaving the core of the First Edition in tact.
Compare First to Second Edition Here.
I received a generous package filled with a thick, hardcover Teacher's Guide, the paperback consumable workbook, all of the necessary Flash cards, a Spelling Journal, a Quick Reference Card, and a Phonogram and Spelling Rule fold-out Card.
How Did We Use It?
Having fun with OO that looks like eyes.
Feeling the vibrations on her throat and air from lips when pronouncing different phonetic sounds.
Watching her mouth as she pronounces sounds.
I used this with my 9-year-old who reads and spells very well, but I am concerned about some gaps in her learning. The first thing I did was sit down and become acquainted with the Teacher's Guide. I set aside several hours for this, and it was quite complex to cover every detail of what was needed to teach. After I was familiar enough with the teaching style, I sat down with my daughter and went over the pre-test which gave me a placement level as to where to start. She basically came out in between levels as her spelling and reading were quite good, but her understanding of all of the phonetic rules was hit or miss on some. So, I chose to go with the basic level for learning the sounds and use the Level C for spelling, throwing in an occasional extended sound when she seemed to be ready for them. After the Placement Test, I chose to start from the beginning with the optional Pre-Lessons A-J before beginning the meat of the lessons with Lesson 1.
Each lesson is presented in an easy-to-follow format, with color coding and boxes that list all of the flash cards and other materials needed, summarize the lesson and/or present helpful tips for teaching.
The flash cards came with two sets - one was manuscript print, and the other cursive. We chose to use the cursive cards since she has learned her cursive letters, and I wanted to give her extra practice recognizing cursive letter and associating them with their sounds.
There are several games that correspond with the lessons. Some use the flash cards. Others use a Bingo sheet printed in the workbook, etc.

This is one of the more advanced sounds, but we had fun with it since my other daughter's name deals with this acute accent present in French.

The instructions say to use pennies, but we didn't have pennies available. We substituted M&Ms instead.

What Did We Think?
The program is well-researched and well-thought out in its unique presentation of the English language. It provides solid phonetic instruction that is thorough. Everything you need is included in the extensive package of materials and books, even though it's not what I would call a grab and go curriculum, because it takes some time for the teacher to familiarize him or herself with how the lessons are to be presented before presenting it to the student. To get the most out of this program, don't expect to pick it up, open the book and start the lessons without first reading how it is all set up. If you like heavy flash card use and hands-on activities combined with workbooks and a teacher instruction book that basically walks you through word-for-word as to how to present each lesson, then this is definitely up your alley.
*~*
SOCIAL MEDIA LINKS - Find Logic of English online @:
*~*
Read what other members of the TOS Review Crew thought by clicking on the picture below: