Teaching your child to write at a high school or college level comes with the initial shock of intimidation until you realize that there is great curriculum available to help your students learn. That's why I was thrilled to get a chance to review
The Power in Your Hands: Writing NonFiction in High School, 2nd Edition
from
Writing with Sharon Watson
.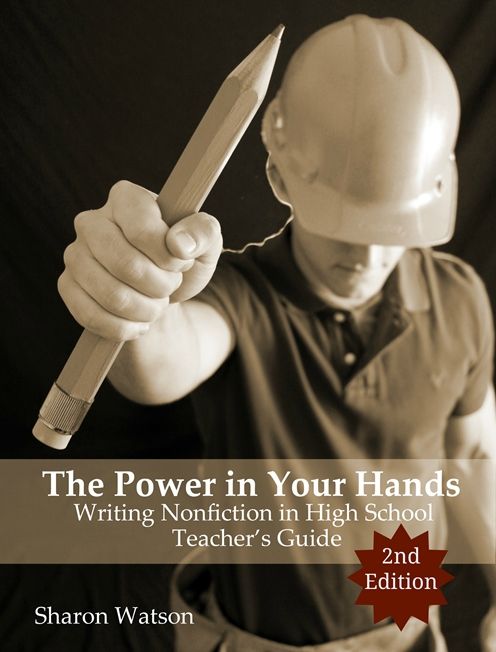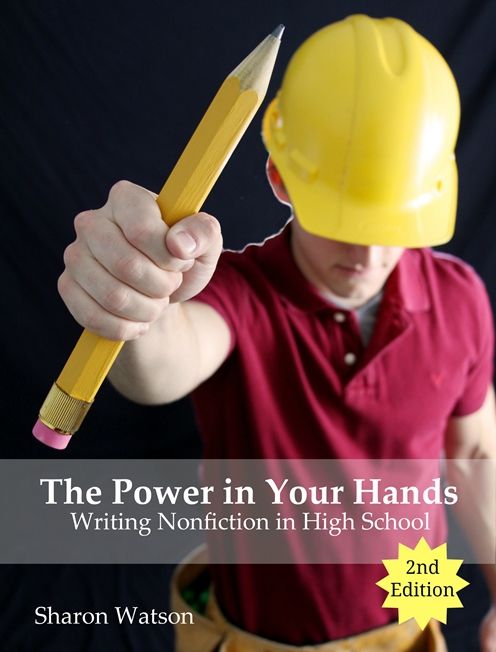 What is the The Power in Your Hands: Writing Nonfiction in High School, 2nd Edition?
This is a writing program intended for beginning writers at the high school level as well as college-bound writers by offering dual-level instruction for the early, intermediate, or accomplished writer. It provides student-directed lessons with little to no teacher prep time involved and uses a relaxed approach to make the student less stressed about putting his or her pencil to the paper to write. There are grammar lessons included as well, but it is not a grammar text.
The Student Book is packed with information and practical tools needed to succeed in high school and college writing. It is 23 chapters in 417 pages of material, including a full year's worth of writing prompts, 117 suggested daily lessons, step-by-step instructions and exercises along with complete instructions for 21 essays, reports, articles, and narratives in nonfiction modes of persuasion, exposition, description, and narration.
The chapters include various exercises, some with workbook style pages in the book and others meant to spark additional writing on pages outside of the book, that provide thought-provoking questions related to:
Thinking and Planning
Opinions
Persuasion Essentials
Persuasion - Next Level
Persuasion - Logical
Persuasion - Compare and Contrast
Persuasion - Moral/Ethical
Persuasion - Emotional Appeal
Proofreading
Common Grammar Mistakes
Letters and E-mails
Process Writing (How-To)
The Position Paper and Documentation
A Devotional
Newspaper Writing
Biographies
Compare and Contrast
Literary Analysis
The Definition Essay
Descriptive Essays
Personal Testimony or Spiritual Journey
Interview Into Narrative
Personal Narrative
Then there is a large Reference Section
The book is written by Sharon Watson and offers a respect for the Bible as God's Word.
I received two paperback books, the Student Book and the Teacher Guide 2nd Edition, but they are also available in
digital format
.
WHAT IS DIFFERENT ABOUT THIS 2ND EDITION?
The major changes in this 2nd Edition is that:
The Teacher Guide now includes a grading grid for each writing assignment that is intended to make grading the work much easier.
The textbook now includes an index
The example essay for the emotional appeal persuasive essay is far shorter and easier to understand than in the original edition.
Since SAT essay requirements changed recently, there is an added chapter on common grammar mistakes and lessons.
What to expect when you present it to your student:
How Did We Use It?
I was so excited to show these to my daughter, who will be a High School Freshman in the fall. She is always looking for great literature and writing curriculum. So, she was the lucky winner of which child gets to use this. I couldn't wait for her to get started. The book is really set up to pretty much hand it over to your student, and they get started from Day 1. This book requires basically no prep time to get started, and the teacher book walks you through everything you need to know about guiding your child through it. Don't be surprised if your student disappears into a quiet room to complete their writings:
The Teacher book is more of a guide and is loaded with information on how to grade writing, with informative pages on what constitutes an A paper, a B paper, C, D, or F.
Here is how a completed grid looks, though expect to fill in different numbers and comments for each paper you are grading:
What Did We Think?
I think The Power in Your Hands is packed with information, some of which I never received until taking college-level courses. Some I didn't even encounter until writing professionally. I love that it is student-directed and filled with checklists and bite-sized exercises. I love the 14-minute power surges that are essentially writing prompt exercises made fun for each chapter. Even though the part of teaching writing that I still feel the most awkward and uneasy about is the grading since I never want to discourage my child's creativity, I really appreciate the rubric grading sheets that turn an agonizing process of grading your own child's work into a checklist. I work well with checklists.

FIND Writing With Sharon Watson ON SOCIAL MEDIA @:
Other TOS Review Crew members reviewed these additional Sharon Watson products: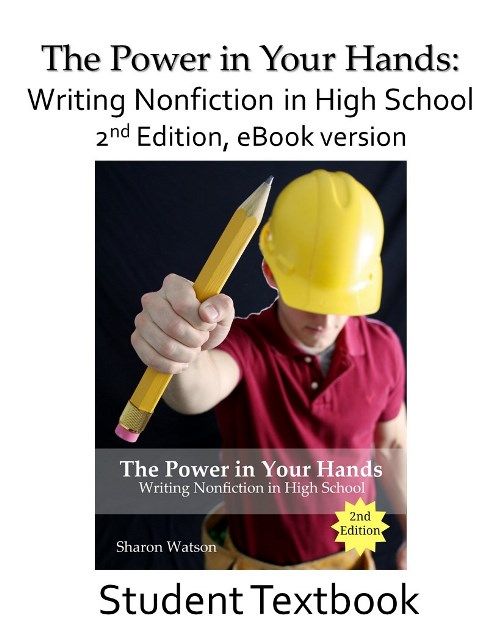 Read what other members of the TOS Review Crew thought by clicking on the picture below: