The Bible is at the root of everything in our lives, including how we homeschool. So, when I had a chance for my older kids to review a new game based on biblical concepts and events, while using strategy and throw in a bit of church history, and I was excited to get a chance to review
Commissioned
from
Chara Games
.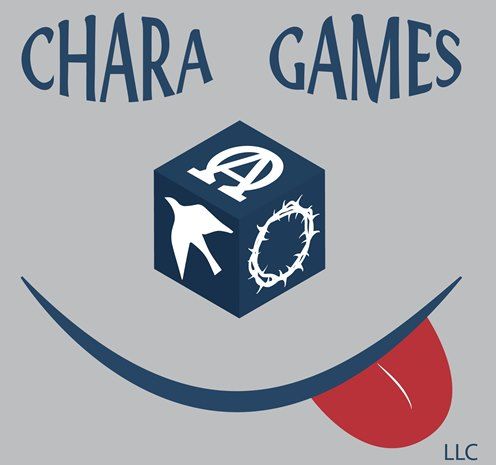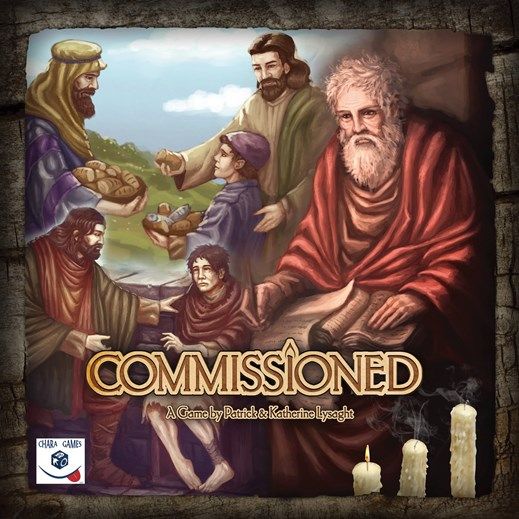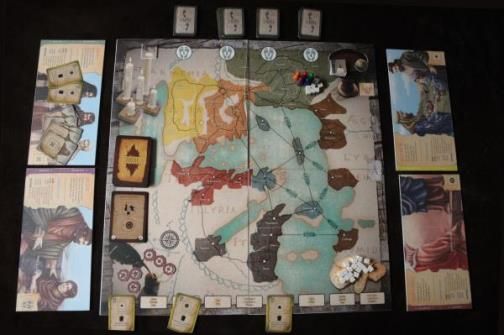 What is Commissioned from Chara Games?
The people who run Chara Games are Pat and Kat Lysaght. They are a Christian homeschooling family. The company is named based on the Greek word for JOY! They named it Chara (Joy) because they believe games are a way to bring people together to interact and share joy together. They began their company a couple years ago and set forth to provide fun games directed towards teens and adults that would bridge the gap between the Christian and secular community as well as games that help Christians deepen their faith as they delve into exploring history.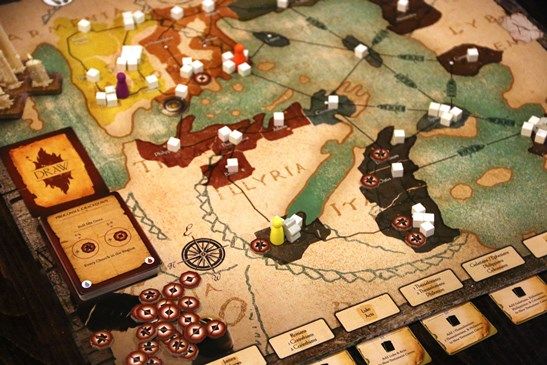 Commissioned is a 2-6 player cooperative game. It explores faith, fear, and wonder of the early Christian Church. Game play is expected to take one hour and is intended for ages 14+.
Each player takes on the role of an apostle, using a unique skill in the Faith Deck in order to help the team grow the church. The goal is to collect the New Testament and overcome historic trials while strengthening their Faith Deck.
There is a huge historical element to this game, which gives your children an opportunity to explore more of history. The game includes 5 different scenarios that cover different periods of the early church with unique challenges in strategy.
This 25-minute video explains how to play:
There are several components, game pieces, and cards. I received a brand new, sealed board game in the mail. It consists of everything you need to play the game:
A dual-sided game board with a map based on a Roman map originally drawn by Marcus Vipsanius in 20 AD.
Game tokens
Game cards
Rule booklets
Elements of the trial deck cards
Faith deck
Theme Appendix
church member cubes
missionary meeples
scenario cards
extinguish tokens
stops
converted city leader token
Roman legion token
message die
elder staff
apostle pawns
starting elements of apostle decks
Here is how the game board looks setting up and while in play:
How Did We Use It?
I showed it to my kids after I received it, and they were excited to give it a go. Not so surprisingly, my youngest was probably the most excited even though it's intended for ages 14+. My 14-year-old was excited to play a game based on the Bible, and rallying up my 16-year old son is always a challenge regardless of what the family event is. After playing and watching the video of how to play and pulling out the rule booklet to begin reading through the rules, we sat down and set up the board for play. I briefly described how to play, but my son always wants to read through rules himself, which is fine. I'd rather he have the full concept of game play down before jumping in and no one knowing what to do.
What Did We Think?
Honestly, as is the case with us for any game, the hardest part was reading through the rules to understand how it's played. I really appreciated that there was a "How To Play" video available on their site. Once the game begins, it plays seamlessly and opens your eyes as to some of the things the early church may have faced.
~*~ ... ~*~ ... ~*~ ...
~*~ ... ~*~ ... ~*~ ...
~*~ ... ~*~ ... ~*~ ...
~*~ ... ~*~ ... ~*~ ...
ANOTHER GAME REVIEW COMING SOON - 3 SEEDS - A GAME ABOUT SMART TIME INVESTMENTS!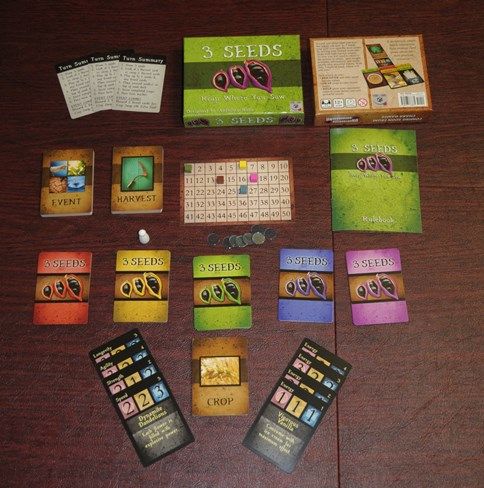 The game came with information about another game that was originally intended to be part of this review, but the game was delayed. So, hopefully, you will be seeing a review for t
he game,
3 Seeds
very soon! It is a 2-5 player card game that focuses on smartly investing your time!
FIND CHARA GAMES ON SOCIAL MEDIA @:
Read what other members of the Homeschool Review Crew thought by clicking on the picture below: