I was thrilled to get a chance to review the new
HISTORY Through the Ages Project Passport World History Study: Ancient Greece
study from
Home School in the Woods
.
Other members of the Homeschool Review Crew had the opportunity to review other titles within the HISTORY Through the Ages Project Passport World History Study series, such as:
Ancient Egypt
The Middle Ages
Renaissance & Reformation
Ancient Greece is the newest and 4th in the series of Project Passport lapbook studies. One thing that is new within the Ancient Greece information is the new timeline add-on figures.
What is Home School in the Woods and what is the HISTORY Through the Ages Project Passport World History Study: Ancient Greece all about?
It's a project packet that includes tons of activities and reading material to learn about Ancient Greece.
It's a Timeline,
It's a Newspaper,
It's a Lapbook,
It's Notebooking
It's a Unit Study
It's Games.
It's Audio Listening Sections.
It's Research Book, DVD, CD, and Music Recommendations to Explore Further.
It is basically a 25-lesson downloaded pdf packet loaded with a variety of learning tools to learn in a hands-on style that simulates preparing to travel with a passport, journeying along the way, and packing up tangible learning documentation to have on hand as proof of history taught and learned for your records.
Our Favorite Part is the Lapbook!
I received a download of the Project Passport study that includes an information-rich packet containing everything you need to construct a lapbook and conduct a unit study on Ancient Greece.
Basically, the pdf download is packed with lessons, referred to as stops.
Each journey involves 25 stops
Stop 1 - Laying the Foundation Part 1: From Noah to the Minoans
Stop 2 - Laying the Foundation Part 2: Mycenaeans to Dark Ages
Stop 3 - The Archaic Period
Stop 4 - Greek Government
Stop 5 - Athens
Stop 6 - Sparta
Stop 7 - Everyday Live Part I
Stop 8 - Everyday Life Part 2
Stop 9 - Farming, Business, Transportation
Stop 10 - Education, Oration, Literature
Stop 11 - Science
Stop 12 - Medicine and Disease
Stop 13 - The Arts
Stop 14 - Philosophy
Stop 15 - Religion - Part I Titans, Gods and Monsters
Stop 16 - Religion - Part 2 The Heroes and the People
Stop 17 - Warfare
Stop 18 - The Greco-Persian Wars
Stop 19 - The Golden Age and The Peloponnesian War
Stop 20 - Sparta, Thebes, and the Coming of the Macedonians
Stop 21 - Alexander the Great
Stop 22 - The Hellenistic Age
Stop 23 - The Greeks and the Jews
Stop 24 - Rediscovering Ancient Greece
Stop 25 - Packing Up
**
You can use the project anyway that fits into your homeschool. Some use it 3 to 5 times a week, completing a stop each day. Others, complete one stop per week or in whatever timeframe works for you.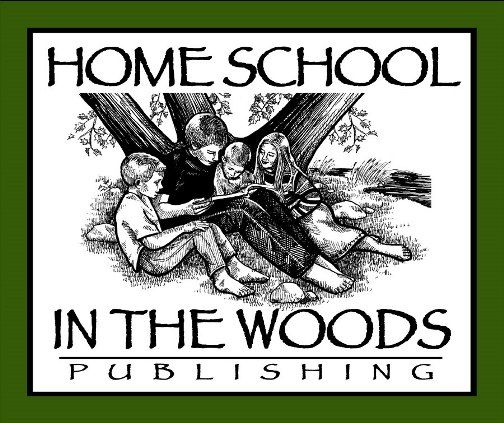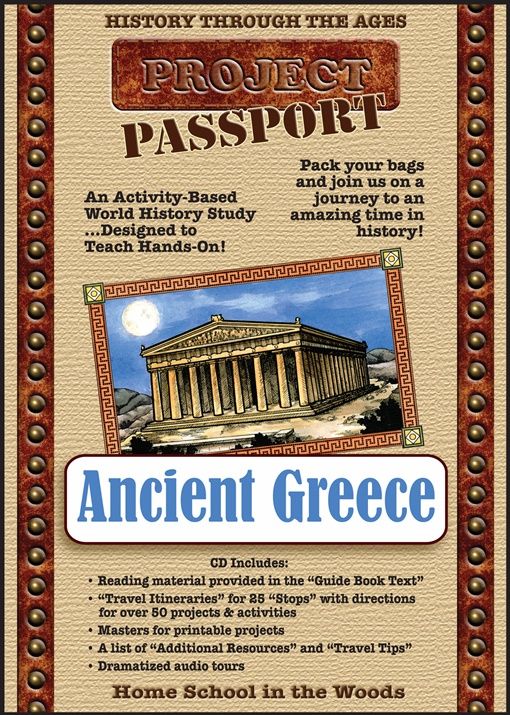 The project is laid out with many components, but the lapbook is our favorite part. It starts with reading the Introduction, Travel Tips, Travel Planner: Quick Stop Itinerary, Additional Resources, and Acknowledgements:
Next, you prepare your passport for the journey:
The lessons (Stops) are set out with links and pictures to click on and abbreviations to make it easy to follow. The abbreviations consist of the following:
SS - Scrapbook of Sights (Timeline with pictures of historic people and events, Snapshots of moments in history, and maps)
A Camera Icon for Snapshots of moments in history
LB - Lapbook
And, other icons as pictured:
How Did We Use It?
I began with the Introduction of how to use it followed by printing the pages I needed. After that, we made our passport and began to assemble the timeline and lapbook.
It didn't take long for me to discover that we could approach this study in one of several ways: Either do it step by step as it is laid out with several stops, or have a full out week or week-end session like a concentrated Ancient Greece camp focusing only on Greek history. We have done focused full week or camp-style sessions before with lapbooking, so we first, thought it would be best to just jump in like an all-out full day camp on Greece lapbooking, but as we worked this one, we decided that we wanted to delve more into it and take it slow doing one to three lessons (stops) per week.
What Did We Think?
My youngest child LOVES lapbooks, and I absolutely love Home School in the Woods and especially the lapbook portion of the study. The studies are in-depth learning and leave tons of room to make it your own and expand upon the study as you see fit. If I had my way all of the time, our entire homeschool would be centered around hands-on arts and crafts. This Project Passport would fit right into that style of learning, and with one of my children being EXTREMELY HANDS-ON, this is a wonderful project in my book.
FIND HOME SCHOOL IN THE WOODS ON SOCIAL MEDIA @:
Read what other members of the Homeschool Review Crew thought by clicking on the picture below: