I have been looking for a new mobile game app to replace one I recently stopped playing, so I was thrilled to get a chance to review the
Daily Bible Jigsaw
from
Planet 316
. Not only is it a puzzle to work to keep my mind fresh and relaxed, but it is Holy Bible Scripture pictures that you can share with friends.
I had never played the Daily Bible Jigsaw before, but apparently, this version is updated now to include: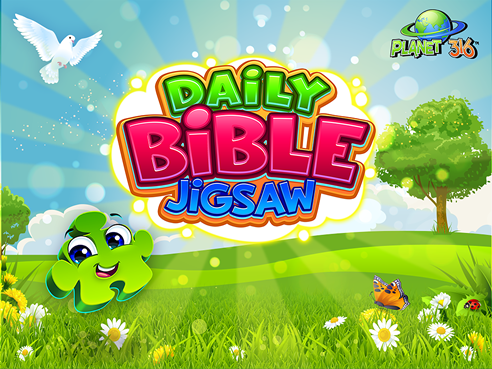 What is the Daily Bible Jigsaw from Planet 316?
I downloaded the app from my iPhone App store and signed up for a free account. Planet 316 then filled my app with 500 coins, worth $39.99, to use as part of the review so I could have the full in-app experience.
The app works on iOS, Google Play, or as a Facebook game.
Google Play (Android devices)
Apple App Store (iOS devices)
Facebook (Mac or PC computer web browser...Chrome and Firefox work best)
Facebook Gameroom (PC computer . . . this is Facebook's new PC game platform similar to Steam)
The coins enabled me to use the special tools, like moving the edges only to the screen, using the magnet to connect two pieces at a time (If you have enough game coins saved up, you can just keep clicking on the magnet and complete the entire puzzle if you get stumped), sweep to sweep the stray pieces off of the game board, rotate the pieces, or use the guide to peek at the completed puzzle.
But, even if you don't have coins to start with, you are still given opportunities to earn coins during game play. For instance, there is a power piece that appears for a few seconds. If you connect it quickly, you gain coins. You can also play several bonus puzzles for free or some require coins.
You can share your completed puzzle or choose from verses to share on Facebook. You also can play in tournaments with friends or challenge them.
I sat down to play with the magnet tool, using some of my coins, and the results created a stir on Facebook since it decreased my time to solve the problem by several minutes and put me on the top of the Top Times list. It even encouraged one person to download the app.
How Did We Use It?
As soon as the app was all set up, I began working the puzzle of the day which from my iPhone entailed touching the screen to move the puzzle pieces around.
When the puzzle is complete, it transforms into a beautiful image with scripture overlaid:
I was then asked if I wanted to share my results, so I did. I connected the app to Facebook and shared with my friends.
Along the way, you are able to pick up awards and see your progress.
As you play the puzzles throughout the month, you fill up your calendar.
Play with friends, share results with friends, or play alone. Either way, it's fun, keeps your mind fresh by making it think, and filling it with God's Word.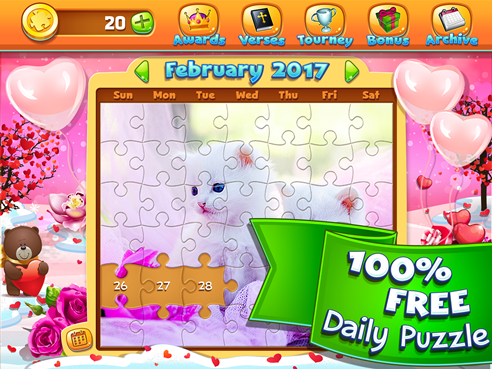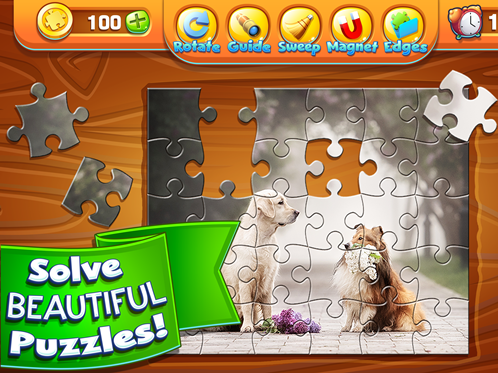 What Did We Think?
It's a fun app, but more than that I really appreciated the end results of each puzzle put my mind on Scripture. If you enjoy playing with friends, this app gives you that opportunity. If you don't enjoy playing with friends, you can easily share your puzzle results as an uplifting, encouraging message for all to share, or simply enjoy the puzzles by yourself.
FIND VENDOR ON SOCIAL MEDIA @:
Read what other members of the Homeschool Review Crew thought by clicking on the picture below: