We have always been a family who loves to travel and learn everything we can about the sites we pass by, so I was thrilled to get a chance to review the
USA Activity Bundle
from
The Crafty Classroom
that is a fantastic supplement for a homeschool geography curriculum as it provides everything you need to conduct a 50 state unit study as well as USA notebooking pages.
Other members of the Homeschool Review Crew received:
For Preschool:
Alphabet Curriculum Notebook
(26-week Curriculum)
Bible ABC Curriculum Notebook
(the Bible version of the above)
For Kindergarten:
Learn to R.E.A.D. Curriculum Notebook
(36-week Curriculum)
R.E.A.D. Review Pack
(28 Early Readers that Correspond with R.E.A.D. Notebook) Can be used as a stand-alone product, if you are not wanting a full curriculum.
For Older Kids:
How to Write a Paragraph
But, I can't wait to tell you about the products I received. We absolutely loved them: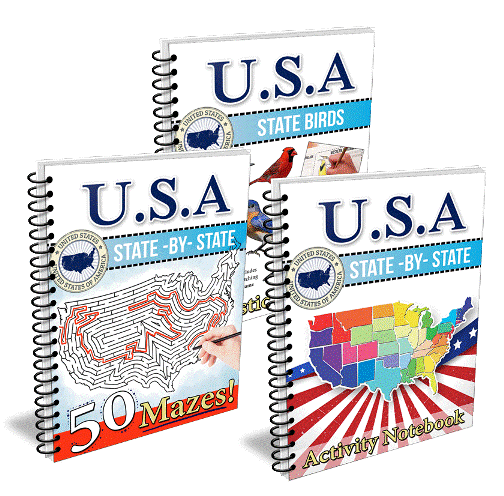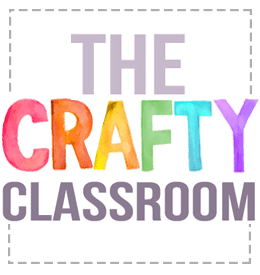 What is the USA Activity Bundle from Crafty Classroom?
I received three downloads of activity packs in PDF format that provided a Homeschool Geography Curriculum supplement of 50 State Unit Study along with USA Notebooking Pages that were just perfect for my hands-on learner who loves to color:
U.S.A. State by State Activity Notebook
U.S.A. State Bird Art Cards
U.S.A. 50 State Mazes
The U.S.A. State by State Activity Notebook is a 60-page pdf that includes an activity sheet for each state plus full-color Bingo USA game cards to print out and a Roll-Across-America game board to print and play.
The U.S.A. State Bird Art Cards includes a 30-page pdf that includes all of the state birds to be printed and colored to make beautiful cards. If you are observant, you will notice that I said 30 pages, when there are more than 30 states in the USA. Even though there are more than 30 states to cover, the pages included cover all of the states since some birds represent more than one state's bird. The book recommends using a book called United Tweets of America for research.
And it comes with a matching game that the student colors and cuts out from the printout page:
The U.S.A. 50 State Mazes is a 51-page pdf that includes each of the state's outlines filled in with mazes to print and complete.
How Did We Use It?
I was excited to receive this pack of the USA because we travel every summer. Some years, we have gone south, others we have headed East, and every year, we head to either WI or MI on a five week music tour with my musician hubby. So, anything that is educational about the places we are visiting is always welcome by me. Since we have already traveled through WI and MI and live in MO, we started with these three states to delve into and learn more.
What Did We Think?
Though, the books could easily be used to add to a geography curriculum as a nice supplement, these are really a fun way to pass the time in the car while traveling if you have a good method of keeping the colored pencils contained. Each book would be great to print off in its entirety or just the states you plan to visit, and place inside a folder to use as a travel booklet. Otherwise, we used them at home before our trip as they take learning geography and makes it fun and hands-on.
FIND The Crafty Classroom ON SOCIAL MEDIA @:
Read what other members of the Homeschool Review Crew thought by clicking on the picture below: