I never cease to be pleased beyond expectations with yet another amazing product from
Classical Academic Press
. My son and I got to review
The Art of Poetry.
The curriculum came as a bundled set with a thick paperback student book, a comprehensive and thick paperback teacher's manual and a DVD. They are also each sold separately to be purchased as needed.
The Art of Poetry bundle - $99.95
The books and DVD Set are also sold separately: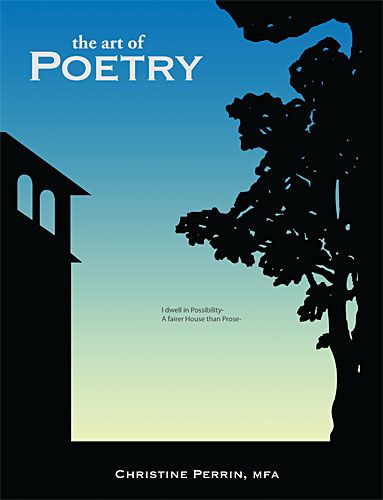 The Art of Poetry student book - $24.95
The student book is also available in an e-book format on
Amazon Kindle for $22.95
And
Apple iBook for $22.99
.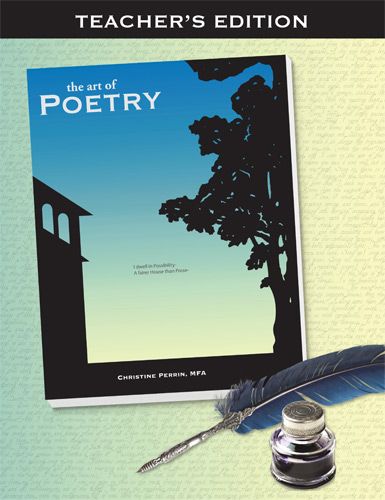 The Art of Poetry DVD Set - $69.95
The DVD can be viewed on any DVD player, including a computer which makes it a portable lesson as well. We chose to view it on my son's computer laptop that runs Windows 7.
The Art of Poetry
is intended for Middle School to High School-aged students. My son is in the 7th grade, so I felt it was the perfect time to delve deeper into poetry with him.
Presented by Christine Perrin, The Art of Poetry, introduces middle and high school students to poetry in a way that will cause them to delve deeper into the meaning, structure and beauty behind poems as well as biographical studies about the poets who wrote the poems.
According to her bio, the author views writing as "the highest form of reading" and has taught literature and creative writing at the university level and at prestigious universities and colleges, such as Johns Hopkins. She is also an award-winning poet with her work appearing in several journals, like
The New England Review
.
The curriculum offers poetry readings on mp3 file format as a free download and also presents in-depth group discussions on the DVDs. If you just use the book, it's quite comprehensive. The book has really fun exercises and activities that correspond to individual poetry pieces and poem structure. As the title implies,
The Art of Poetry
introduces poetry to students as a form of art that communicates to the reader.
The Art of Poetry
student book and DVD set presents:
· 39 poems
· Exercises and activities
· A poetry time line
· Chapter quizzes and a cumulative quiz at the end of the book
· Poet biographies
The activities at the end of each chapter are thought-provoking and very fun. Some of them would work best in a small or large group setting, but many of them work just fine with one student.
Diagram of similar words
colorful drawing depiction of "Pied Beauty" poem
The Teacher Edition also includes detailed information about each poem and poet along with tips on how to teach pertinent information about poetry. It also contains answer keys to all of the quizzes and encompasses the student book in its entirety. Find
recommended learning schedules
from Classical Academic Press.
There are several suggested schedules:
-Use the curriculum for a full 32 weeks by taking two weeks to cover each chapter.
-Use the curriculum for a half year by covering one chapter every week for 16 weeks.
-Four-year schedule integrating a new poem every week or two and keeping a notebook.
-Elective or Co-Op study meeting for one to two hours per session for either a half-year, covering one chapter every week or for a full-year, covering one chapter every two weeks.
Since my son is a very visual and somewhat digital and auditory learner, I chose to start with the DVD. It didn't take long into the first lesson that I was completely impressed. The DVD was filmed to be presented as if we were part of a classroom discussion among four students and the instructor who served to be more of a discussion guide as she asked questions to get the students talking about the poetry.
If you are wondering whether or not to buy the curriculum as a bundle, I would highly recommend ordering the DVD and watching it with your student for at least the first few lessons to help get you started to see all the creative directions you can go with each lesson. Although, don't be surprised if you become completely enthralled with its presentation.
Check out what other
Schoolhouse Review Crew
members thought, or click on the picture below: