The picture above shows only a handful of what this site offers, so you can see why I was thrilled to get a chance to review a
Lifetime Membership
from
Homeschool Copywork
.
First, it's important to understand what copywork is. It's a method often associated with a Charlotte Mason style of education, but it's not exclusive to this learning/teaching style.
It may seem like it's merely handwriting practice. But, when you use carefully chosen passages presented with wonderful images, including grade and age-level writing lines/or without lines, manuscript and/or cursive to copy, suddenly it becomes more than a practice in handwriting. The words your students write seem to stick, and it's more like a work of art as your child learns more about the meaning behind the passages and eventually begins to study more about the topic at hand and moves into notebooking what is learned.
Read more about What is Copywork? here!
The Homeschool Copywork site offers three levels of membership:
Free Membership - You have access only to the items that are Free to download
Full (Yearly) Membership - Your membership fee is good for one full year when you can renew if you choose.
Lifetime Membership - A membership that lasts as long as the site exists.
I received a Lifetime Membership (which means I'm a member for as long as the site exists) to the Homeschool Copywork site where I was able to download and work with any, or all, of the copywork titles available.
I am a firm believer in the benefits of copying the written word as part of learning. It may sound like a strange concept, copyright flares go up, or it just sounds too simple when you first hear about. But, it's like watching magic unfold as you watch your child begin to copy the words. Something happens between the process of picking up that pencil and copying. As she copied, I could almost see the lightbulbs of learning turning on for her. The process involved reading, observing proper grammar, forming the letters within the given lines of space, and it is almost as if an understanding of the words happened instantly during this process.
The site has a lot of copywork PDF booklets to choose from and seem to be adding new ones on a regular basis. Some of the other copywork pages move into a notebooking style which is very appropriate for older students, even through high school.
Here is just a handful of the plethora of titles the site offers:
The human body pages were really cool. They start with a passage about being wonderfully made, and move into some amazing graphics of a baby on an ultrasound picture, foot and hand prints as watermarks on notebooking pages, and then it includes watermarks of each major organ on pages where the student writes notes about what they have learned about that particular organ.
When I saw the elephants on the cover of this one, I knew it would be a hit with my elephant-loving/obsessed child.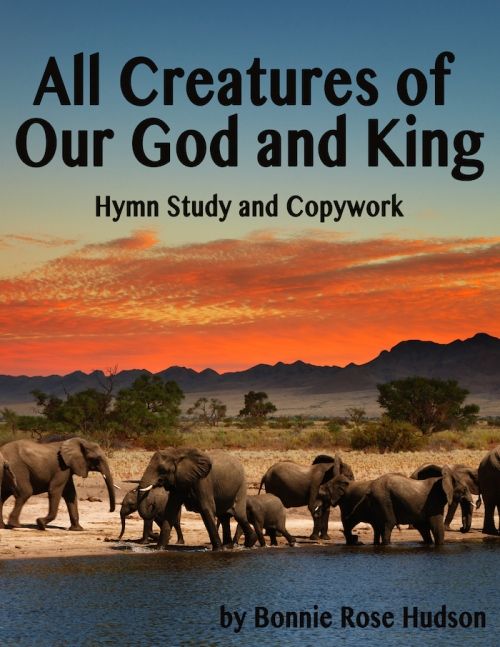 The Wright Brothers Copywork pages caught my eye, because a few years ago we visited Kitty Hawk and the museum on the spot where the Wright Brothers took their first flight. I was anxious to use this to reinforce those lessons learned.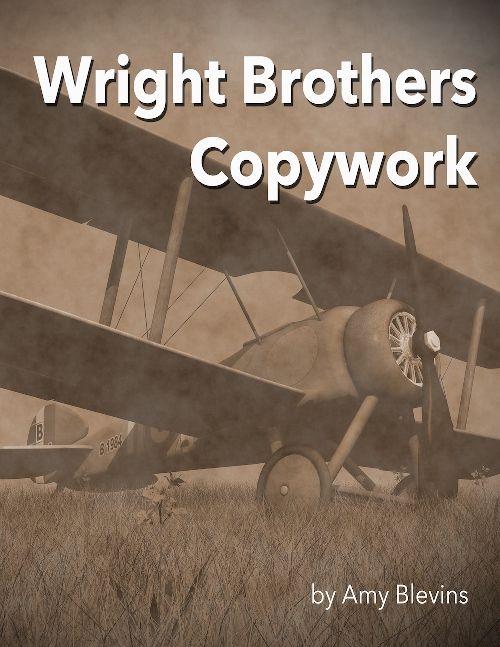 The Armor of God pages offer images of illustrated armor pieces alongside scriptures that talk of putting on the full armor of God. It's great for a Bible Study, but also spurs on discussion of wars and armor bearers throughout history.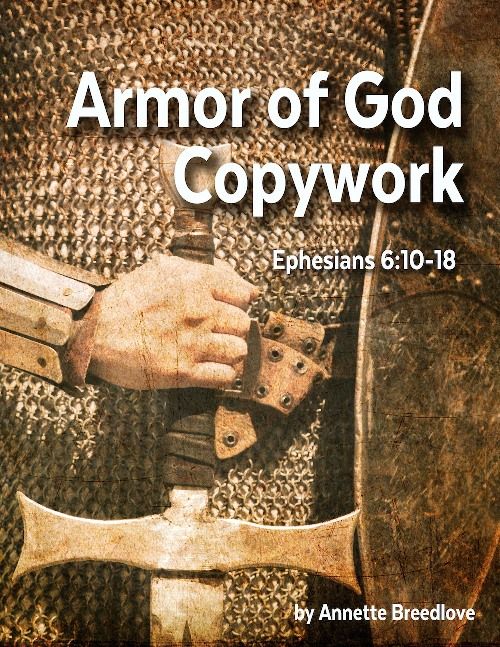 How Did We Use It?
I looked over what the site had to offer and chose a few copywork pieces that interested me before I presented them to my child. The lucky student who got to work with these pages was my 9-year-old who is working to perfect her cursive and her grammar. I was happy to see the pages on the Love chapter in the Bible. And, as my daughter was writing the scripture, I was equally as happy to hear my 14-year-old begin to recite by memory what my other daughter was writing.
One of my 9-year-old's huge interests is art. So, I was excited to see copywork pages with a study on artists as well:
What Did We Think?
Homeschool Copywork not only helps to develop excellent handwriting skills but teaches a wealth of information along the way. I discovered that using copywork is like a magical learning experience that still baffles me how easy it makes the teaching process. It's a concept in learning that you really have to see transpire to believe it! But, it works. If you want to see what it's like to watch a light bulb turn on inside your child's brain, try out Homeschool Copywork for yourself.
*~*
SOCIAL MEDIA LINKS - Find Homeschool Copywork online @:
*~*
Read what other members of the TOS Review Crew thought by clicking on the picture below: