I learned about a new-to-me concept of using your own voice to boost and correct issues that stem from the brain, sensory, and neurologically, such as ADHD, speech issues, and memory enhancement, so I was looking forward to getting a chance to review a
Forbrain
bone conducting headset from
Forbrain - Sound for Life Ltd
, and if you've ever paid for expensive speech and hearing therapy, you soon realize that the cost of this headset goes a long way and can be used in the convenience and comfort of your own home.
YOU HAVE A VOICE - SPEAK UP, AND MAKE IT WORK FOR YOU!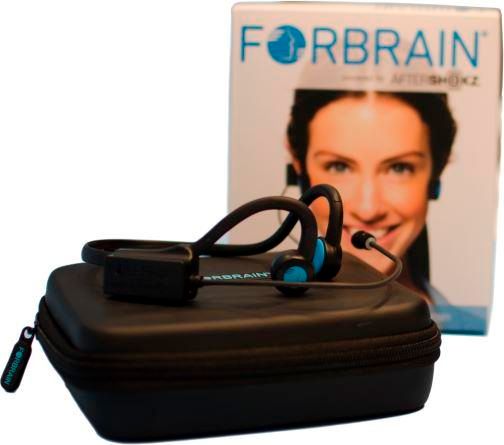 What is Forbrain?
I received the headset that is flexible to fit just about any sized head and has a microphone located at the end of a flexible extension that can be shaped to fit any mouth, and it comes with several foam mic filters that is nice to swap out for sanitary reasons of the mic resting near your mouth.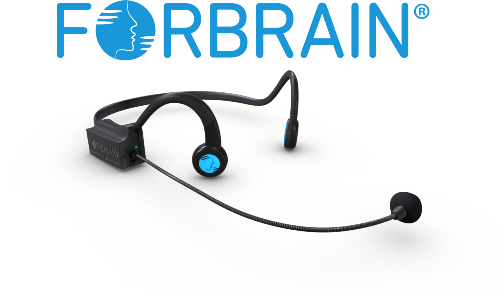 Forbrain is a headset with a microphone, but it doesn't go in your ears. It rests on the bones near your ears. You speak into the microphone, and the sound transmits through bone conduction which is faster than sound. When the sound is conducted, the dynamic filter enhances frequencies of speech, and then uses an auditory feedback loop that is intended to lead to better speech production, and ultimately lead to increased confidence.
The device is designed to address issues such as:
Attention issues of ADHD, auditory processing and sensory integration.
Speech issues of fluency, pronunciation, sound discrimination, and rhythm.
Memory issues of short-term memory needed to improve reading, writing, and talking.
How Did We Use It?
I was asked to use the product with at least one person in our household for at least 20 minutes a day, or 15 minutes for a child. It is recommended to be used for 6-10 weeks. We reviewed the product for approximately 6 weeks.
Though I don't have any auditory, memory, or other issue relating to speech, I was anxious to see how it worked, so I first tried it out myself. It amazed me how well I could hear my voice with the sound being conducted through the bone and not the eardrum. I think I could have left it on all day and really enjoyed it, but I was most interested in two family members and their results.
My hubby is a professional musician, but interestingly enough, as a child he developed a stammer on certain words or when he becomes nervous. It never ever happens when he sings, just sometimes when speaking. So, I was really interested to let him give it a try.



My youngest was actually the next most accepting of the idea even though she is probably the one who needs the Forbrain the least.



My oldest daughter is a singer. She wants to pursue voice as her degree as she comes closer to college age. She also suffered from a temporary hearing loss during her developmental years, due to ear infections, that affected how she learned to read and pronounce words, since she could not hear them. Her hearing returned, but she still sometimes shows signs of the days when she could not hear word sounds. So, I was excited to have her use the Forbrain headset to see if it would impact her vocal abilities.




I also tried it on my son who has sensory issues, but he did not tolerate the vibrations and sound of his voice well and refused to give it a second try. Since I was more interested in my daughter who is a singer and my hubby's results and input as to what they thought, I didn't press the issue with my son.


What Did We Think?
After using Forbrain, I'm intrigued! I was happy that the company recommends finding something to read aloud during the 15-20 minutes of talking Forbrain therapy time, because even my extremely talkative hubby found he had nothing to say for a consistent 20 minutes without the help of reading something. I was also pleased to discover there are volume controls, which I wish I had taken the time to learn about prior to placing the headset on my son, because I'm sure he would have been more receptive had I known you could adjust the volume.
Mostly, I was interested in seeing how my hubby's speech issues would improve by using Forbrain, but in the meantime, I had a pleasant experience that surprised me, and isn't among the list of issues that Forbrain claims to improve.
I don't know if there is science behind my surprise, but I get frequent headaches that spring up out of seemingly nowhere usually about once a week, sometimes I'm spared for a week and a half. One day during this review trial, I had one of those headaches, and out of curiosity, I put on the headset and began to talk. To my astonishment, my headache vanished within minutes of my talking into the mic.
I'm not exactly sure how to note the overall progress from my hubby and daughter other than to say I'm fascinated and hopeful that over more time we will see drastic improvement in his speech which can only create good results in every other area of his life.
FIND VENDOR ON SOCIAL MEDIA @:
Read what other members of the TOS Review Crew thought by clicking on the picture below: