I was thrilled to get a chance to review
Homeschool Planet
from
Homeschool Buyers Co-op
. I also was given the privilege of selecting and syncing a lesson plan to my planner. I chose
The Magic School Bus Lesson Plan Bundle
and had previously already been enjoying the lesson plan from
Math Mammoth
.
JUNE SPECIAL SAVINGS:
In June, anyone who signs up for a free one-month trial will receive a free lesson plan valued at between $5 to $15 from the new
Lesson Plan Marketplace
. To take part in this free offer, you will first need to be a member of Homeschool Buyers Co-op, which is free to join.
The lesson plans offered are from top-name curriculum companies such as:
Mark Kistler
Rossetta Stone
Alpha Omega LIFEPAC
Veritas
BJU Press
IEW
The Mystery of History
Math Mammoth
Saxon Math
Life of Fred
All About Spelling
The Magic School Bus
Teaching Textbooks
...And so many more plus new ones being added!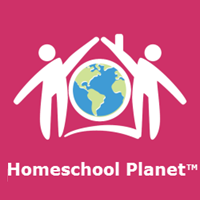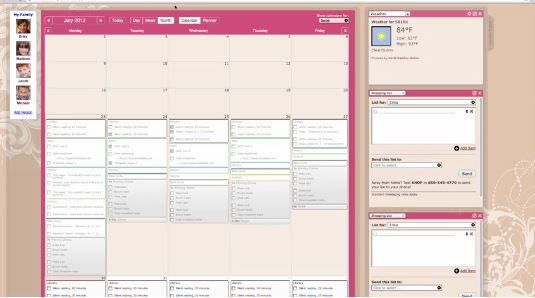 What is the Homeschool Planet?
Homeschool Planet offers an online planner that organizes your home, school, and work days in one convenient spot. It now even offers lesson plans you can purchase separately to sync with the planner.

Set due dates, easily shift things around, leave notes for your children and link to supplemental information.

View in the following formats:

Day
Week
Month

Plan assignments for each family member. You and your children can access the planner even on the go. You get emails and can print out your daily digest. You can also text your grocery list to your spouse, or have it sent directly to you when you need it.

What makes this planner different is that it is all in one place and easy to use providing you with everything you need to get through each day at one glance. It gives you the ease of operation and mobility of online while combining all of the features of paper planners into one.

It allows you to not only create schedules of classes and extracurricular activities or appointments for your family, but it also has a bunch of extras to discover.

View in planner mode
View in Calendar mode
View each individual child's schedule
View as a family
Print schedules
Send lists and reminders to you and your children's emails
Instantly see the weather
Find recipes and plan meals
Create and send shopping lists to your phone/email or print for individual stores you frequent
Create and print transcripts
Color code (yay!)
The ability to create an easy-access icon and access directly from mobile devices
There's probably so much more that I have forgotten to list

You can design your page and add Widgets as well that allow you to add:

Weather
To-Do List
Shopping List
Messenging
Look Up
Daily Quote
Daily Bible Verse
Reading List

You can print various forms:

Assignment List
Class Notes
Grade Report
Class Hours
Transcripts





There are helpers

Rescheduling helper
Grading helper






As soon as I could, I applied the lesson plans to my schedule. It was so easy to do. It was literally the click of one or a few buttons, and the planner did everything else for me. Once it's applied to the calendar, you get a daily plan. Some of them link to websites for supplemental use with the lesson, and there are also supplies lists whenever necessary. It is set up very nicely and super easy to follow.
I had previously had the opportunity to review the entire Math Mammoth curriculum complete with the Lesson Plan that links up to the Homeschool Planet
planner
from Homeschool Buyers Co-op. You can
read the entire review
to get an idea of how the lesson plans integrate with the planner.
The following screenshots show you step-by-step set up and use of the lesson plans with the Homeschool Planet:
What Did We Think?
I am a planner type of person by nature, so I am extremely picky when it comes to planners. While there is a certain charm with the good old pen and paper method, this planner takes that into consideration and allows you to print out lists, daily digest and other aspects you prefer to be on paper. So, it has you covered making the planning easy and computerized but giving you many options for viewing and using.
FIND HOMESCHOOL PLANET ON SOCIAL MEDIA @:
Read what other members of the Homeschool Review Crew thought by clicking on the picture below: